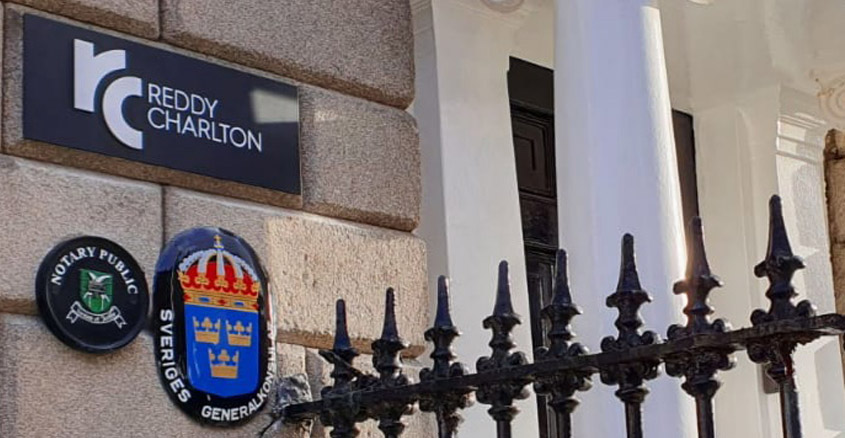 At Reddy Charlton, we believe your success is our success and we will get there together.
Practice head Tom Marren and Brendan Sharkey are 'highly capable and practical'.
The Legal 500
Without Reddy Charlton's support and that of their excellent network, we would not be in a position whereby our brand is as well protected and registered as it is.
William Doyle
CEO, Newbridge Silverware
We have worked with Reddy Charlton with Paul and Elaine on a variety of projects in Sweden, Germany and the US and always found that they have provided an excellent service.
Clive Gilmore
CEO, Hanley Energy
When you are asked, "what firm acts for you?", there is never any hesitation from the other side in dealing with Reddy Charlton. This is because they have the reputation of acting with integrity at all times.
William Smyth
Chairman of Fitzwilliam Group
Paul is always extremely professional yet easy to deal with. He fought my corner like a terrier and the successful outcome was in no small way due to his meticulous preparation and dogged determination.
Eilis Quinlan
Principal, Quinlan Accountants
In recent years I found the need to seek advice and assistance from Reddy Charlton Solicitors on two occasions. The latter of which being when I was being made redundant and in both situations I found them to be very prompt in their responses which were always comprehensive, clearly understandable, and fully met with my requirements. I would have no hesitation in strongly recommending them to you in the event that you too require clear and strong advice.
High Court considers suspension under Pharmacy Act 2007 In the recent High Court decision of the Council of the Pharmaceutical Society of Ireland v AB[1] , the High Court made…