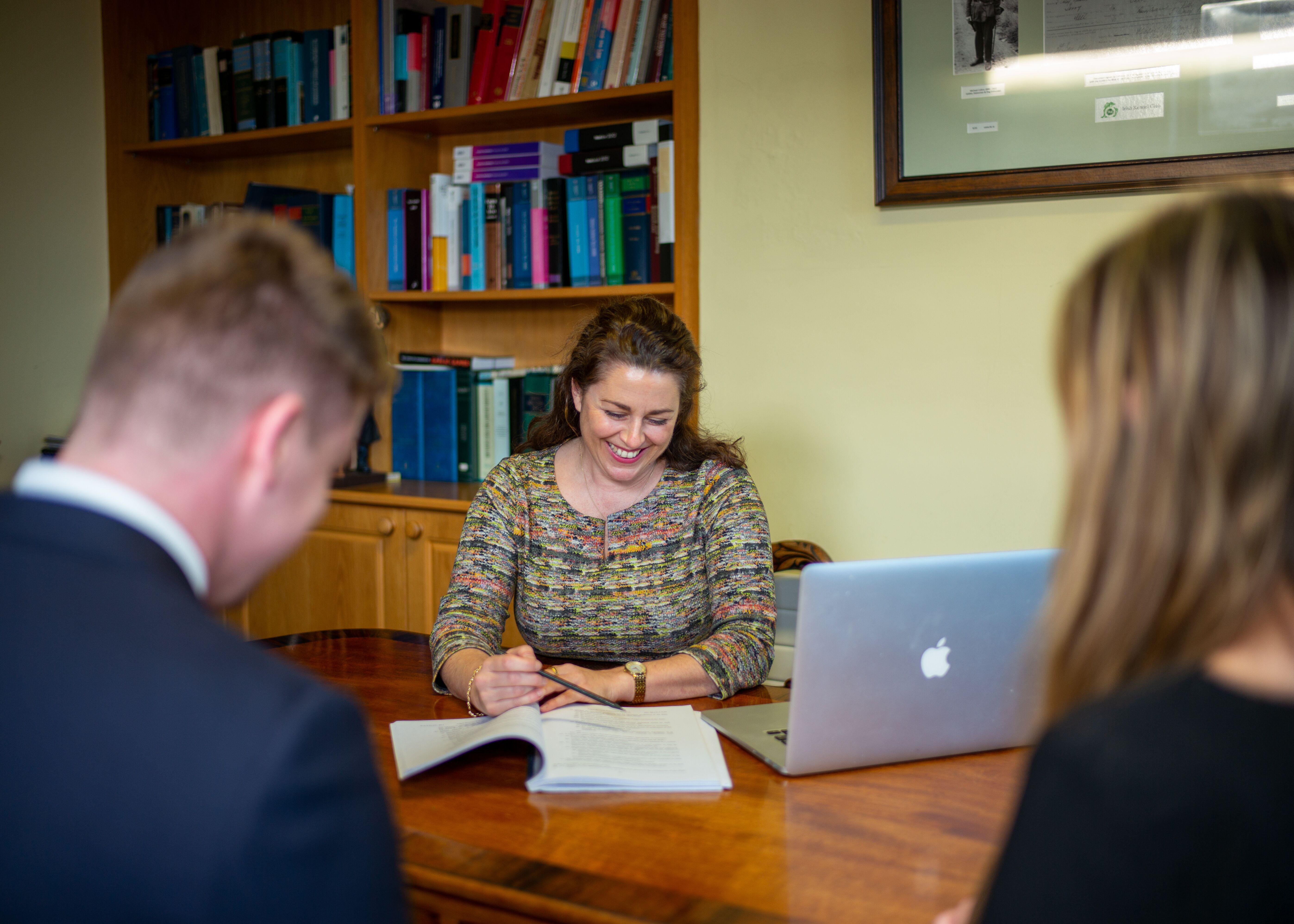 PLEASE NOTE:
WE ARE NO LONGER ACCEPTING APPLICATIONS FOR OUR INTERNSHIP PROGRAMME 2023
Programme Outline
Buddy
You will be assigned a colleague who will be your "buddy" throughout your internship.
Induction
You will be introduced to the firm's IT and other internal systems, and to the work of the department to which you will be assigned.
Activity
You will work on files, attend meetings, take attendance notes, carry out research projects, attend court and other hearings, and take part in the social activities of the office.
Benefits of internships
Interns experience first-hand what it would be  like to be a trainee at Reddy Charlton by getting involved in transactions and interacting with people from all sections of the firm including partners, solicitors and trainees.
In particular they benefit from the following:-
a challenging internship with exposure to real clients and transactions;
payment of a weekly salary
opportunity to show your value and build personal and business relationships;
opportunity to interview for a training contact subject to performance.
Requirements
Applications are open to all undergraduates and postgraduates who have completed at least two years of their degree and achieved a 2:1 grade or higher.
We accept degrees from all disciplines.
Period of Internship
We normally accept interns during the summer months for periods of 3 weeks or more. However, we may also consider applications for other times during the year.
What our interns have said about our programme
Sinéad Mulcahy – Intern 2021
I completed an internship with Reddy Charlton for the month of June, 2021.  Having graduated from Law with Social Justice in UCD in 2020, I had spent the previous year studying for FE-1s and working in the midst of Covid-19.  It was fantastic to have the opportunity to start the summer with an in-office internship, gaining exposure into the everyday life of solicitors in one of Dublin's top firms.
From the start of my internship, the inclusive and welcoming atmosphere of the firm was evident. Each member of the team took the time to introduce themselves, and involve me wherever possible in their work.  While many law firms speak of an 'open door' policy, I truly doubt that any embody it quite as well as Reddy Charlton.  Whenever I had a query, I felt confident I could ask for assistance.  Notably, I was rarely simply given a task to complete. Instead, the solicitors took the time to explain how best to approach the task, the purpose behind its completion and the wider context of the relevant case.  On completion of a research task, I was encouraged to provide my opinion on its practical application in the given case. This level of engagement by all of the team, including senior partners, was incredibly conducive to long-term learning.
In particular, the solicitors were eager to engage me in varied, interesting and challenging work. I had the opportunity to complete tasks for solicitors across various departments.  Some of these tasks included conducting legal research, drafting correspondence and taking notes of client telephone calls.  I also conducted a number of litigation-related tasks such as the preparation of booklets for court, attending on barristers in court and noting proceedings.  This involvement in the casework of the litigation team was particularly insightful, as this is an area which is relatively untouched in academic studies. One highlight of my internship was attending mediation proceedings. It was fantastic to gain such hands-on experience.
I feel I have learned an invaluable amount working under the guidance of, and together with, the all of the impressive team at Reddy Charlton.  Admittedly, at the beginning of my internship, I was unsure whether the role of a solicitor was the right option for me. My month at Reddy Charlton helped to disquiet any misconceptions I may have had about the profession. In particular, it was a welcome reminder of how client-focused the everyday work of a solicitor is. Having spent a month in the firm, I feel assured in my decision to pursue a career as a solicitor.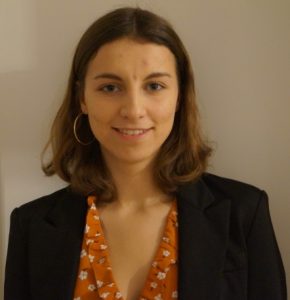 Katharina Neumann – Intern 2020
I was fortunate enough to intern at Reddy Charlton in September 2020, following my second year of Law and Political Science at Trinity College Dublin.
I am extremely thankful and impressed with the flexibility and dedication with which Reddy Charlton organised and executed my internship in this truly unusual summer. While many of my friends could merely be part of virtual internship programmes I was extremely grateful to work at the Reddy Charlton Office for four weeks.
I really enjoyed getting an insight into the practical side of law and to experience what the day to day job of a solicitor entails. I have truly learned more during the four weeks at Reddy Charlton than two months of College could ever teach me and I felt that instead of merely listening and watching I was always engaged in what was happening. This is especially thanks to the impressive practitioners and trainees at Reddy Charlton who on the one hand provided me with the opportunity to assist in interesting yet challenging work but also always took the time to give me feedback on my work and explain how I can improve. They also assured that I was able to get a taste of proceedings in the Four Courts, which was definitely a highlight of my internship as it allowed me to see the law in action.
Only two years into my Law degree I appreciated that as an intern I had the chance to help out with tasks across all practice areas which broaden my skill set substantially and also gave me an insight in many different areas of law.  On a day to day basis I assisted the solicitors with taking attendance notes, drafting letters, preparing documents for court, and communicating with clients. I also attended conference calls as well as my first remote court hearing, which was an unfamiliar yet very interesting experience.  Furthermore, I completed several research tasks and wrote short articles, which allowed me to further my legal research skills and to learn more about certain areas of law such as the restriction and disqualification of directors.  I appreciated that I was able to perform tasks that I believe were useful to the firm and were not typical intern jobs such as photocopying. I felt that I was involved in meaningful work, that my efforts were truly valued and that I was able to broaden the theoretical legal skills I learned at College in a very practical way. I think that this is not a given in just every law firm and really stands to Reddy Charlton and the practitioners working there.
What made my internship a truly enjoyable and pleasant experience was the inclusive and friendly culture at the Reddy Charlton Office. From the moment I arrived, I felt as if I was a part of the team and as if I belonged there. Everyone made a huge effort to introduce themselves to me and to get me involved in their work, even when they were working remotely. The trainees really looked out for me, showed me the ropes and were always patient and understanding when I had a question or two.
Spending a month of this unusual summer at Reddy Charlton, working alongside impressive practitioners and advancing my practical legal skills in every way possible, confirmed my aspirations to become a solicitor. I realize that benefiting from such a hands-on, engaging and collaborative experience is not a given and I will truly miss walking up the stairs to 12 Fitzwilliam Place every morning.
Róisín O'Donoghue – Intern 2020
Given the circumstances of the summer of 2020, I was delighted to have received the opportunity to intern at Reddy Charlton during the month of July. I had just finished my LLB at Trinity College Dublin, with my final year coming to a very sudden end. Unsurprisingly, many law firms cancelled or reduced their legal internships to virtual programmes so I was extremely fortunate to have received an amazing in-office experience.
From the moment I set foot in the door of 12 Fitzwilliam Place, I really felt the inclusive nature of the firm. I was situated in the office with Sean and Samira, who couldn't have looked out for me more. They brought me up to speed on everything they were currently working on, and included me from the get go. Throughout my first week, everyone in the office made a huge effort to introduce themselves to me and allow me to get involved in their work. Even those working from home made contact and assigned me various research tasks.
The internship gave me an excellent insight into the practical application of law, something you don't experience during your studies. I helped to prepare documents for Court, and then accompanied the solicitors to the hearings. I took notes during meetings and phone calls, and I was treated just like any other trainee in the firm. All of the trainees also included me in their work, and ensured to explain everything and advise me in my tasks.
I was given the opportunity to assist the managing partner, Peter, who gave me an excellent insight into the role of the solicitor. Peter allocated me tasks which allowed me to make a real contribution to his work, and he taught me so much about litigation that I had not known before. I believe that you can learn an incredible amount from just listening and observing, and everyone at Reddy Charlton took the time to engage with and encourage me.
Upon finishing my degree, I was not entirely sure if a career as a solicitor was for me. However, spending the month working alongside so many impressive practitioners and trainees at Reddy Charlton has reaffirmed my desire to pursue this challenging but valuable career. I will be forever grateful for my experience in such a professional and welcoming environment.
Sean Dwyer – An internship in Reddy Charlton
Aoife McLoughlin – Intern 2018
I did my Summer Internship with Reddy Charlton in June of 2018 for one month. I took part in this just after my third year of studying Law in Trinity College. With only one year left of my studies I felt that it was very important that I got a feel for the practical side of law rather than just the theory, and Reddy Charlton certainly exposed me to that in the best way possible.
One of the first things I noticed from the office was the inclusive atmosphere. Although I was one of the youngest there, all the staff went out of their way to introduce themselves, include me and offer to help me in any way they possibly could. This was a very reassuring environment to walk into which allowed me to settle in perfectly. The staff all went above and beyond to ensure I could get the most out of my four weeks, which included bringing me to mediations, sending me to the Four Courts and the Criminal Courts multiple times and just involving me in as much as they physically could.
On a day to day basis I completed a variety of different tasks. These included attending meetings and conference calls, taking attendance notes, making phone calls, going to court and much more. I thoroughly enjoyed this aspect of the work as it gave me an invaluable insight into the work solicitors are tasked with daily, that you do not learn in college. Another aspect that I really appreciated was the explanation of all the documentation necessary for a case and how to go about preparing them. I was also frequently asked to research topics in different areas and would then write short articles on them. I enjoyed this as it allowed me to further my legal studies but in areas that were topical, such as GDPR and unfair dismissals.
One of the main things that I appreciated from my experience at Reddy Charlton was the element of trust that there was between myself and the firm. They allowed me to perform tasks that I believe were useful to the firm and were not stereotypical 'intern' jobs such as photocopying. For example, I was able to provide my own arguments and opinions on cases rather than just listening in to what others had to say on the matter. I was allowed to perform these tasks throughout all areas that Reddy Charlton work in, such as property and litigation. I appreciated this opportunity as it allowed me to explore these areas and see which ones I liked best. This was invaluable as it dispelled any prejudices that I may have had against certain areas that had developed during my studies. I believe that this would not be possible in many other firms and it definitely broadened my horizons with regard to my plans for after college.
I genuinely believe that I received the best internship experience I could have in Reddy Charlton. I was kept on my toes at all times, with something new and interesting to do every day. I always felt that what I was doing was valuable to the firm and I was treated like one of the team from the very beginning. I believe that my experience in the firm was like nothing I could have ever learnt in college and so was essential in order to fully inform myself for my decision making for the future. I cannot thank everyone enough for the experience that they provided me with.
Oisin Galvin – Intern 2015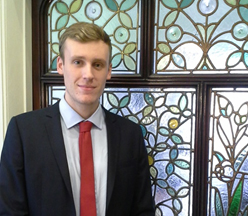 I interned in the Commercial department of Reddy Charlton during the summer of 2015, following my second year of Law in Trinity College Dublin.
From my very first day with the firm I realised that Reddy Charlton was the perfect place to intern, as I was immediately asked to assist the solicitors with a landmark 'anti-doping' case being taken by the GAA against a player that was suspended for steroid abuse. This level of hands on involvement, which is not typical of internship experiences, continued through out the course of the internship.
All too frequently interns are stuck behind a photocopier or simply shadow a solicitor all day.  In contrast one of the best aspects of interning with Reddy Charlton was that at all times I felt that I was involved in meaningful work and that my efforts were truly valued.  For example, in meetings my role was not to simply remain quiet and observe, but to take notes and engage with what was happening.  My day to day work was quite varied.  I was often asked to take notes on meetings, ring clients and third parties, prepare and amend documents or to meet and discuss particular cases with the solicitor or partner involved.  Frequently I was asked to carry out research and write a report or memo on a particular matter or point of law.  This gave me the opportunity to further my legal education through using the skills learned in college in a very practical way.
Indeed the solicitors at Reddy Charlton took an active interest in developing my legal education through exposing me to various areas and aspects of the law across their portfolio of cases.  I was often asked to go to the Four Courts to assist solicitors and barristers if an interesting case was taking place.  I found this exciting, in particular the quick pace and high stakes nature of court. Back at the office, attending meetings between partners and clients allowed me to see how the law is applied in practice on a daily basis.  Seeing the law in action, whether in court or meetings is a crucial part of any law student's education and Reddy Charlton take great pride in including and involving interns and trainees in this manner.
One of the advantages of working in a very busy firm is the opportunity to gain experience in a variety of areas of the law.  In the commercial department a diverse range of clients and matters came across my desk and no two tasks were the same.  However I was also asked to assist people in other departments; whether it was reviewing files for the property team or going to court with litigation.  Colleagues across the different departments frequently went out of their way to involve me in any particularly interesting or exciting matters that they were involved in.
Taking satisfaction and pride in your work is a core value of Reddy Charlton and this is reflected by the passion the people of Reddy Charlton have for their profession.  The people there made sure I was kept informed, involved and interested at all times.  I was always treated with respect and made feel like an integral part of the team.
In summary, by spending two months with this firm I had the opportunity to experience first hand what life at a busy law firm is like, contribute meaningful work and see interesting projects that deepened my law education through to the end.  In this manner Reddy Charlton provided an experience that I could not have gotten anywhere else.
Erik-Axel Jakobsson – Intern 2015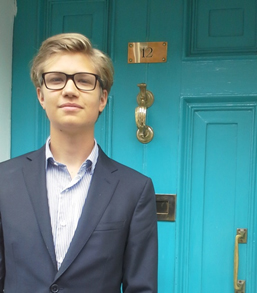 During the summer I did a two week internship at Reddy Charlton Solicitors in combination with the Swedish Consulate in Dublin. Originally from Stockholm, Sweden I am currently in my third and final year of my undergraduate degree of International Business and Economics at the University of Leeds.
Having grown up in Sweden this has been my first time working in an office overseas, and as I do not study law, this experience has provided me with a very insightful and educational first-hand experience of how a solicitor's office as well as the Swedish Consulate function in practice.  During my time at Reddy Charlton Solicitors I was also given an understanding of the daily routines of an Irish solicitor, which I found very interesting because of how different they were to the routines I was used to back in Sweden.
Due to the time limitation of my internship I was primarily observing and getting familiar with the practices of the office, helping out where I could.  I also got to speak with and assist other interns that had been with Reddy Charlton for a longer period of time than me.
My time at Reddy Charlton was my first time visiting both Dublin and Ireland, meaning that this internship – besides giving me an insight of what it is like to work in Dublin, also gave me an idea of what it is like to live there.  The placement allowed me to personally experience the Irish culture and its people in a way that I believe would not be possible without this opportunity. Due to my remarkable, albeit short stay in Ireland, I am convinced that I will soon return.
Looking back at my two weeks as a Reddy Charlton intern, I would like to express my utmost gratitude to the team for giving me this opportunity to learn from and work with you over the past weeks.
Maike Wirth – Intern 2014
This summer I spent 8 weeks in Dublin doing an internship at Reddy Charlton Solicitors. I have studied law for three years now – two years in Freiburg, Germany and one year in Grenoble, France. My study of law has been exclusively in the German and French civil law system. I have never studied common law, as practiced in Ireland, the United Kingdom or the United States. For this reason I decided to spend the summer in a country where I could learn more about the common law system.
I chose an internship in Dublin because I heard of the beautiful city and nature in Ireland. I always wanted to spend my holidays in Ireland, but it never happened until now.
Dublin is a very pleasant and lovely city. I have added it to the list of my favourite cities! Being very old it has a nice culture, especially around the river Liffey and the canals. It doesn't seem like a major city, because every quarter has its own character. There are so many small pleasant shops which you may not find in any other big city in Europe. But beside the elegancy of Dublin I was most impressed by the friendliness of the people. Everyone helped me, wherever I was.
I was delighted that I could stay in an apartment with one of the trainees in Reddy Charlton. This meant that I could experience the real life in Dublin, which isn't much different to my life in Germany. Nevertheless it was helpful to have someone I could go to if I had any queries and who always helped me.
I decided to do the internship in a law firm, because until now I never had the experience of working in an office. In addition I thought that this might be a place where I could learn from a different legal perspective.
In those eight weeks I alternated between the commercial department, the property department and the litigation department.
My initial tasks were to carry out some research. I had to find the relevant information and write an article to support my findings. An interesting piece of research which I carried out involved comparing a certain aspect of Irish law with the German law position.
I also enjoyed doing trademark research, because I was not familiar with the process. I attended a meeting with a client and carried out trademark searches for the client, who wanted to register a new trademark. After doing the research I learned how to draft a letter to the client with the results of my searches..
All in all I can say, the more I read and wrote in English, the better I became at it. I think it is very good, to give interns reading and writing tasks to improve their written and oral English.
The meetings with the clients I could join were very informative. I was fortunate that Reddy Charlton works in so many different areas, so I experienced various meetings with different problems. It was nice to see the development of a solution.
I attended some court cases while working in the Litigation department. Courts in Ireland are very different to the courts in Germany. There are many people in the room at one time, not only the barristers conducting the case, but many other barristers sitting and standing around, asking questions and observing what is going on. Some of them wear wigs! There is a real barrister community; they all know each other and the things that are going on around court.
Even when my English is not perfect it improved a lot in Dublin. I am very glad to have worked with such a great team at Reddy Charlton. They were at all times polite and answered my questions, even if I asked them for the fourth time because I couldn't understand the accent!
I am very grateful to the team of Reddy Charlton that I had an experience which was one of the best of my life.
Thank you!
MAIKE WIRTH
Emelie Eriksson – Intern 2012

My name is Emelie Eriksson and I spent six weeks this summer as the Interleges' summer intern at Reddy Charlton Solicitors in Dublin, Ireland.
I am originally from Sweden where I have studied law for the past three years at Lund University.
I believe it is of great importance to study different legal cultures to gain a deeper understanding of your own.  Coming from a civil law system in Sweden, the Interleges' internship provided a wonderful opportunity for me to study and experience the Irish common law system.
During the course of my internship, I was given an insight into the every day life of an Irish solicitor.  At first it was a lot that appeared foreign to me.  Especially procedural differences like for example the method for filing affidavits, whereby they must be sworn by an Irish solicitor.
As my internship went on, the legal procedures became familiar and I could observe more easily and with great interest how solicitors dealt with their clients.
Finding the best solution for a client often poses a number of challenges to a lawyer.  These challenges manifest themselves in different forms depending on the country, culture and legal system.  For example, the Irish legal system has faced a number of obstacles in recent times, the most obvious example being the recession.  This resulted in law firms in Ireland having to provide excellent services tailored to the needs of a changing market.
As a Swedish law student, it was most interesting to observe how Reddy Charlton is adapting to the new economic situation of Ireland and I was impressed by the level of forward-thinking and personal commitment of their solicitors in dealing with their clients.
When I was given the chance to go to court the differences between our two legal systems became evident.  I found that tradition plays a huge part in the Irish courts, the most apparent being the black robes, and white collars and wigs worn by barristers and judges.  I was also surprised by the unspoken requirement to bow before the judges of the High Courts to show respect when entering and leaving the courtroom.
Also the divide of civil and criminal cases into two separate court systems was unknown to me.  In Sweden, civil and criminal cases are tried before the same court with the exception of administrative cases, where a Swedish public authority is involved, being tried by a separate court system.
Another thing that was striking to me was how the Irish people spoke of their constitution. They often referred to their constitution with a great deal of pride and especially emphasised the fact that a constitutional amendment required the permission of the Irish people through a referendum.  Further, a referendum is required to implement European directives and regulations.  This was very enlightening for me to understand the role that Ireland has played in the European Union in the past and the differences between our countries when it comes to implementing European treaties and statutes.
One of the things that I wanted to achieve during the course of my internship was to develop my oral and written English in a legal context.  At Reddy Charlton I was given assignments that were similar to those given to Irish legal executives and trainees.  This was very instructive to me and once I had grasped the English legal vocabulary I could easily read legal documents and be of service in researching legal matters.
I also wanted to contribute with my knowledge of Swedish law if needed.  At Reddy Charlton I was able to do just that and I was often given assignments based on my individual skills, something that I believe to be part of the reason why Reddy Charlton is such a dynamic and stimulating workplace.
Apart from gaining legal experience I also learned a lot about Irish values and ways of life during my stay in Ireland.  My internship wasn't confined to my work at Reddy Charlton and the Swedish Consulate but also entailed experiencing Irish culture in my spare time.  I was constantly encouraged to do so for which I am truly grateful.  I got to see the country side of Ireland, go to the Galway horse races, visit the Kilmainham jail and learn about Irish history and much more.
Also meeting clients, often in moments of great distress, taught me a lot about the Irish people.  Even though they might be facing court in a matter of minutes they still found the time to ask me about my thoughts on the Irish weather or teach me about their national sport "Hurling".
For me the Irish weather and the Irish people are poles apart.  Where one is gloomy, endless and sometimes exhausting, the other is welcoming, warm and encouraging.
My internship was one of the most rewarding experiences of my life and I would wish for every law student in the world to be given the same opportunity as me.  Not only have I now gained a healthy perspective on my own legal system, I have also gained friends for life and a deep love for Ireland as a country, a country that I will revisit many times in the future.
I would like to extend my deepest gratitude towards the team at Reddy Charlton and Delphi Law Firm for giving me this opportunity and hope the next Interleges' Summer Intern has the same wonderful experience as I enjoyed.
Requirements

Applications are open to all undergraduates and postgraduates who have completed at least two years of their degree and achieved a 2:1 grade or higher.
We accept degrees from all disciplines.

Period of Internship
We normally accept interns during the summer months for periods of 3 weeks or more. However, we may also consider applications for other times during the year.