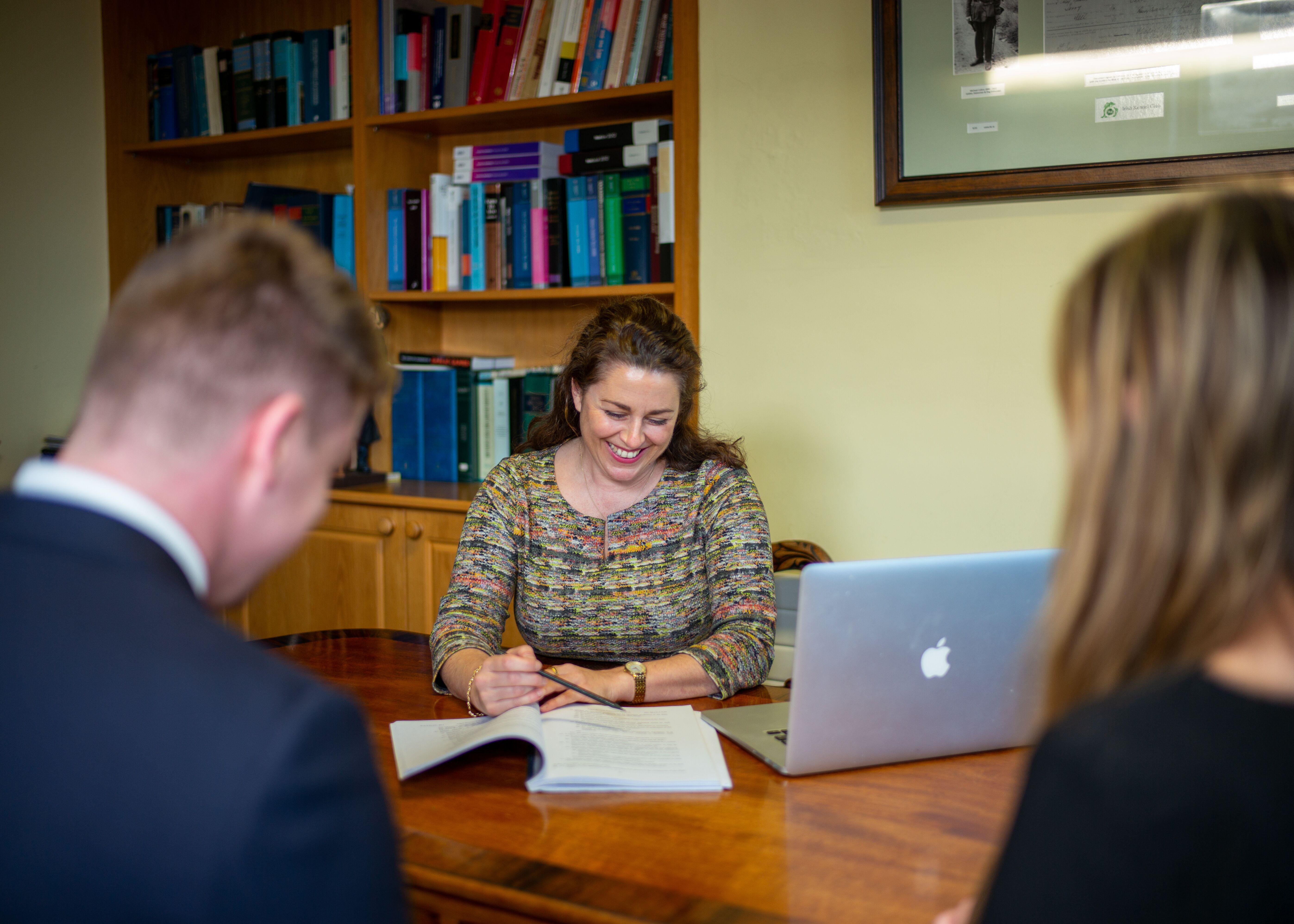 What we look for in a trainee
Confidence and ability to act on own initiative
A record of academic achievement
Exemplary people skills
An interest in business and current affairs
Ability to work with integrity, clarity and passion
Study leave
Reddy Charlton provides study leave for FE1s and we are compliant with Law Society regulations on terms and conditions for trainees.
What some of our trainees say
My traineeship with Reddy Charlton – Oct 2020
Reddy Charlton offers an exciting and challenging environment to work in. As a trainee I have been entrusted with significant responsibility, and have gained invaluable experience as a result.
Although the work was challenging at times, I have never felt out of my depth, as from trainees to partners, there was always somebody willing to offer their expertise or a helping hand.
There is also a big emphasis on continuous learning and development at Reddy Charlton, combining hands-on experience, mentoring and practical legal skills training through in-house knowledge workshops. This high-level of training ensures trainees are provided with the skills and knowledge they need to hit the ground running on qualification.
My traineeship with Reddy Charlton – Oct 2020
My traineeship at Reddy Charlton is not only equipping me with the professional skills but also the interpersonal skills to succeed in our profession.
From the beginning, trainees are treated as valued team members and work along side both partners and solicitors.  The firm has an open door policy whereby questions are encouraged and well received.
We are encouraged to part take in the professional societies.  I myself am a member of the Irish Women's Lawyer Association.  As part of my traineeship, I have attended client meetings, drafted contracts and assisted on major transactions.  This experience is affording me the skills and insight to thrive in our profession when I am qualified.
My traineeship with Reddy Charlton – Sept 2020
After completing the challenging process of the FE1 examinations, I commenced my traineeship with Reddy Charlton in October 2018.  Upon arrival in the firm I was given a tour of the building and was introduced to everyone.  The friendly and approachable atmosphere of Reddy Charlton was evident at an early stage.
My first rotation was in the Employment and Regulatory department. I was involved in working on both contentious and non contentious employment matters.  From providing advice on redundancies, drafting employment contracts and attending matters in the WRC, no day was the same.
My second rotation, in the property department, began upon my return to the office after PPC1. So far, I have gained experience in landlord and tenant, probate and conveyancing matters.  We have a few exciting transactions coming down the pipeline that I am looking forward to starting.
My traineeship with Reddy Charlton – William Tarrant
I started my traineeship with Reddy Charlton in June 2015 in the property department which was welcome, as I had a background in property transactions in a previous job.
The most enjoyable aspect of working within this department is the interaction I am having with clients and working so closely with the three partners in the team.
Once I have completed my rotation in the property team I will then transfer to the litigation team where I look forward the challenge of such a fast paced environment and attending the courts to gain practical litigation experience.
Following this I will finish my rotation in the commercial team. This department encompasses a large variety of many well known corporate clients and I welcome the exposure to the many different areas of law this will afford me.
The most important component of a training contract is the level of work to which you are exposed and, as a result, what you will learn from it. I am certainly getting some challenging work to do in Reddy Charlton which will be invaluable to me in my career.
My traineeship with Reddy Charlton – Fiona Brennan
Choosing the firm you will train with is a very important decision.  It is imperative that a firm will offer you diverse experience and genuine exposure to the case work and support throughout the traineeship.  Reddy Charlton is a firm that has provided me with all of the above.
I studied Law at UCD and spent a year in Utrecht University as part of my studies.  I then sat the (dreaded!) FE1s.  I joined Reddy Charlton in August 2011.
My training contract was divided across our three departments — Conveyancing, Commercial and Litigation.
My year in the Conveyancing department was spent primarily working with Roisin Bennett.  I was involved in a number of very large sales in the hospitality industry.  My work in the Conveyancing department ranged from buying, selling and leasing property, to right of way disputes and applications to the Court to purchase the freehold of properties.
When I returned from PPC1 I worked closely with our Managing Partner, Paul Keane, in the Commercial department.  The work was challenging and varied, ranging from commercial contract, corporate restructuring to the more specialised areas of IP, IT, procurement and competition law.  I was very lucky to be involved in a number of interesting transactions during my time in the Commercial Department.  I also gained a wealth of experience in Employment Law.
I completed my final rotation in the Litigation Department. I gained experience in drafting pleadings, attending in court and being involved in negotiations with the counter party. I was involved in a number of very large ongoing cases from personal injuries to professional negligence claims.
I qualified in January 2016 into our Commercial Department.
The training I have received in Reddy Charlton is second to none.  Each and every solicitor I have worked with has been extremely generous with their time and patient throughout.
While of course hard work is expected from the trainees, there are many social outings organised throughout the year.  I would recommend Reddy Charlton as an ideal firm to any prospective trainee.