6 June 2019
Posted by:

Niamh Gibney

Categories:

Commercial Law, Commercial Litigation, Intellectual Property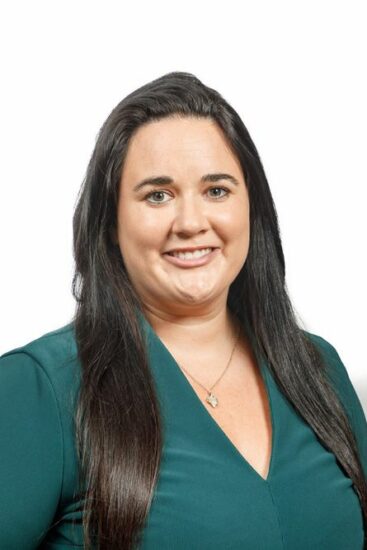 Trademarks – Part 1 – The Battle of the Brands
What is a trade mark?
A trade mark can be a word, phrase, symbol, shape or graphic. However, most importantly it identifies a brand. In particular, it distinguishes the goods and services of that brand from others in the market place.
Why should you register your trade mark?
While a brand owner has some protection in an unregistered trade mark, registering a trade mark provides greater rights to the proprietor of a trade mark in the event of trade mark infringement.
If a trade mark is not registered, in order to enforce its rights the brand owner must take an action based on the tort of passing off.
This requires the owner of an unregistered trade mark to establish a number of elements when seeking relief before the courts:-
That they have an entitlement to bring such proceedings – they have built up and established goodwill and reputation in a particular business or product and own it;
That there has been a misrepresentation of their unregistered right by another to prospective customers;
That this misrepresentation has caused damage to the goodwill and reputation that they have built up in their mark.
However, if where there is a registered trade mark, effectively the owner of the mark has a monopoly (within the registered categories of goods and services) in that trademark and therefore does not have the same burden of proof as regards reputation, intention, misrepresentation etc. The mere existence of a validly registered trademark is sufficient.
Under the Trade Mark Act 1996, it is possible to bring an action for infringement of a registered mark seeking relief by way of damages, injunctions, accounts or otherwise. The starting point for such a case is the existing registration.
Evidently, given the much higher threshold to be met by unregistered rights holders, it is advisable to register your trade mark.
How to register? Where to register? What to register?
Before embarking on registering your trade mark, you need to identify what your mark is. What is a trade mark is now more widely construed than ever. However, generally speaking most kinds of signs and words are capable of registration provided they are distinctive, clear and precise.
To what goods and services does you mark relate? This is primarily governed by the Nice classification. This is an international classification applied to goods and services. Classes 1-34 relate to goods. Classes 35 – 45 relate to services. It is possible to apply for registration in as many classes of goods and services as you like in relation to a product. Of course this is provided you can demonstrate use or have a bona fide intention to use a particular product in relation to a particular good or service. However, it is important for growing brands to consider protecting their brand under a variety of goods and service. Where possible, registrations should be as specific as possible.
Think outside the box – businesses change and develop. The types of goods and service you offer will develop over time. For example, successful brands may wish to offer merchandise for sale beyond that which was originally contemplated by the associated good or service.
Where is your market? With the prevalence of online business, the market place is now more open than ever. For that reason, careful thought needs to be given to where registrations should be obtained.
Options:-
i. National Registration – Each jurisdiction has an individual regime for the registration of trade marks and Ireland is no different. If you business is local and your goods or services likely to be confined to a national level, this is the registration for you. Applications are relatively straight forward, cost effective and made to the Irish Patents Office.

ii. European Registration – For brands with overseas ambitions, the benefit of the European Union Trade Mark (EUTM) is that it affords protection in all European Union countries in one single registration.

iii. International Registration – Businesses with global ambitions may wish to consider registrations beyond Europe. This can be done directly with the relevant office in each jurisdiction or the World Intellectual Property Organisation (WIPO). Provided you have an application or registration in a participating country, WIPO provides a system whereby you can apply to multiple jurisdictions through one application that is based on your original application or registration. This system is governed under the Madrid Protocol of which nearly 117 nations are a signatory.
What can Reddy Charlton do for you?
We have a team of expert trade mark attorneys and solicitors specialising in trade mark law:-
Applications
Trade Mark Searches & Reports
Oppositions
Licensing
Assignments
Enforcement
General Advices
For further information on this topic, please contact Elaine McGrath at emcgrath@reddycharlton.ie -or- Niamh Gibney at ngibney@reddycharlton.ie