23 October 2020
Posted by:

Niamh Gibney

Categories:

Commercial Law, Commercial Litigation, Insolvency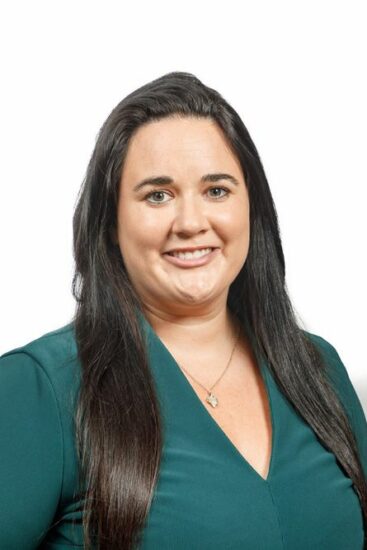 Corporate Insolvency – Restriction and disqualification of directors
It is a consequence of corporate insolvency that the actions of directors of companies in liquidation are closely scrutinised to ascertain whether the actions of the directors caused or contributed to that insolvency.
Where a director is found not to have discharged his or her duties, an application seeking either a declaration for the restriction or disqualification of the director or directors in question can be brought.
Applications are most commonly brought against directors which includes non-executive and non-resident directors. However, applications can also be brought against other company officers e.g. company secretaries.
What is the difference between restriction and disqualification?
RESTRICTION
A declaration of restriction, as its title suggests, restricts a director for taking up a role as an officer in another company or partaking in the formation or promotion of a company a period of up to 5 years.
Section 819(1) of the Companies Act 2014 (the "Act") states:-
…the court shall declare that a person who was a director of an insolvent company shall not, for a period of 5 years, be appointed or act in any way, directly or indirectly, as a director or secretary of a company, or be concerned in or take part in the formation or promotion of a company…
As is evident from the section such an application relates to insolvent companies. An insolvent company is a company that is unable to pay it debts.
A court shall make such a declaration unless it is satisfied in accordance with section 819(2) that:-
(a) the person concerned has acted honestly and responsibly in relation to the conduct of the affairs of the company in question, whether before or after it became an insolvent company,
(b) he or she has, when requested to do so by the liquidator of the insolvent company, cooperated as far as could reasonably be expected in relation to the conduct of the winding up of the insolvent company, and
(c) there is no other reason why it would be just and equitable that he or she should be subject to the restrictions imposed by an order under subsection (1).
An application for restriction can be brought by the Office of the Director of Corporate Enforcement (the "ODCE"), the liquidator of the insolvent company or the receiver of property of the company.
However, the ODCE can take a less adversarial approach towards certain directors by instead seeking a restriction undertaking. Essentially, this process provides an opportunity for a director to agree to the restriction without the necessity of a court application. This is both time and cost efficient. The undertaking has the same effect as a declaration of the court.
Of course, a restricted director may not be exiled from commercial life for too long. The Act does allow a restricted director to return to economic activity within limited circumstances. A restricted director may be appointed to a new company position. However, before the restricted director is appointed she/he must notify the new company that he/she is a restricted person. The new company which appoints a restricted person is subject to certain limitations. Under section 819(3)
(a) the company shall have an allotted share capital of nominal value not less than—
(i) €500,000 in the case of a public limited company (other than an investment company) or a public unlimited company, or
(ii) €100,000 in the case of any other company,
(b) each allotted share shall be paid up to an aggregate amount not less than the amount referred to in paragraph (a), including the whole of any premium on that share, and
(c) each allotted share and the whole of any premium on each allotted share shall be paid for in cash.
DISQUALIFICATION
A disqualification order is the more punitive of the two sanctions. Unlike restriction, a disqualification order entirely disqualifies a director under Section 838 of the Act
"from acting as a director or other officer, statutory auditor, receiver, liquidator or examiner or being in any way, whether directly or indirectly, concerned or taking part in the promotion, formation or management"
There are two routes to disqualification:-
1. Automatic – Under section 839 of the Act a person is automatically disqualified if that person is convicted on indictment of
(a) any offence under this Act, or any other enactment as may be prescribed, in relation to a company, or (b) any offence involving fraud or dishonesty.
2. Court Application – Under section 842 a disqualification order may be made against a promoter, officer, statutory auditor, receiver, liquidator or examiner of a company.  Notably, it is not confined to just directors.  There are numerous grounds for disqualification such as fraud, breach of duty, a finding of liability in relation to fraudulent and reckless trading to name but a few.
An application for disqualification can be brought by the ODCE, the director of public prosecution and the registrar of companies under specified circumstances.
Under section 844, such an application can also be brought by any member, contributory, officer, employee, receiver, liquidator, examiner or creditor of any company
in relation to which the person who is the subject of the application—
(a) has been or is acting or is proposing to or is being proposed to act as officer, statutory auditor, receiver, liquidator or examiner, or
(b) has been or is concerned or taking part in, or is proposing to be concerned or take part in, the promotion, formation or management.
Such an application can also only be brought under certain grounds.
Unlike restriction, the Court has discretion to determine the disqualification period.
Similarly, the ODCE make seek a disqualification undertaking which is akin to the restriction undertaking.
Consequences of restriction or disqualification
There are serious consequences for an individual being restricted or disqualified:-
• You will be entered onto the disqualified and restricted persons register maintained by the Companies Registration Office which has inherent reputational consequences;
• You will bear the costs of any such application;
• An application may be made pursuant to section 858 of the Act to recover
any consideration (or an amount representing its value) given by or on behalf of the company for an act or service performed by that person while he or she was so acting.
It is imperative for such a person facing such a sanction to take appropriate legal advice.
Mitigation: What can you do to reduce the chances of such proceedings being brought against you?
Follow the 10 Commandments:-
1. Have frequent board meetings and maintain board minutes
2. Manage risk
3. Keep proper accounts
4. Prepare budget and management accounts
5. Maintain statutory records and ensure that CRO returns are made on time
6. Review viability particularly if insolvency is on the horizon
7. Consider remedial measures
8. Communicate with your creditors
9. Consider your insolvency options early – don't wait until it's too late
10. If nobody is listening to you, consider resigning from the board
For the full article on the 10 Commandments, click here
Conclusion
These civil remedies are not intended to punish directors (although indirectly it does in many respects not least the reputational affect) but these remedies are primarily intended to safeguard the public from unscrupulous directors.
Mr Justice Shanley in his judgment of La Moselle Clothing v Soualhi [1998] 2 ILRM 345 opined that the purpose of a restriction order was for "the protection of the public from persons who, by their conduct, have shown themselves unfit to hold the office of, and discharge the duties of, a director of a company and, in consequence, represents a danger to potential investors and traders dealing with such companies."
The rise in insolvent liquidations as a consequence of the current pandemic is already self evident. This is likely to increase in the coming months as some industries struggle under the strain of lockdown and Covid related restrictions.
For further information on this topic please contact Niamh Gibney at ngibney@reddycharlton.ie or Elaine McGrath at emcgrath@reddycharlton.ie