28 November 2018
Posted by:

Paul Keane

Categories: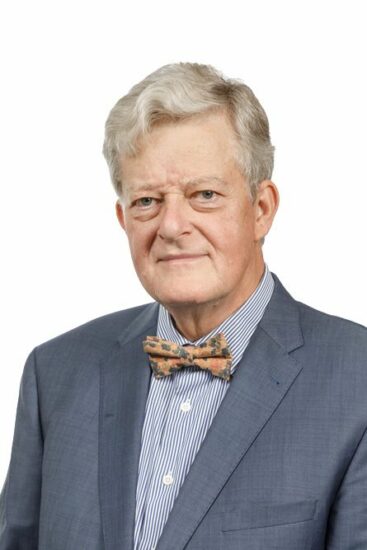 The Sunday Business Post – Getting Ahead: My story so far…
This article appeared in The Sunday Business Post, Money Plus 19 June 2016.
Each week we profile one of Ireland's foremost corporate leaders, tracing their career to date and the lessons they have learned along the way.  This week, we meet Paul Keane of Reddy Charlton.
Paul Keane is managing partner of law firm Reddy Charlton and one of Ireland's foremost business lawyers. Reddy Charlton was founded in 1908 and is one of Ireland's longest-established legal practices, employing 25 people including 5 partners.  Keane is also non-executive chairman of Newbridge Silverware and honorary consul general at the consulate general of Sweden in Dublin.
Tell us about your career to date
I qualified as a solicitor in 1979 following studies at Trinity College Dublin and the London School of Economics.  I worked in the Department of Trade, Commerce and Energy for a short period following university and then joined Reddy Charlton.  I am a member of the council of the Law Society of Ireland and I chair the society's task Force on the Legal Services Regulation Act.  As a keen apiarist, I am happy to report 100% growth in my bee hives this year.  If I could emulate that growth in my other businesses I would be very happy.  In terms of business expansion, as market conditions improve, property transactions are becoming increasingly complex.  In response, we have expanded our banking and property division, adding to the expertise now required by clients.
Are you where you expected to be in your career?
Obviously I wanted to be a good and successful lawyer, but I cannot pretend that I had any great plan.  I always had an interest in business and its legal challenges and a general view of what I wanted to do.  Planning for a career or a business is a useful discipline, but over a period of a life-time, unexpected twists (often delightful) will occur.  Generally I have found that if people are positive and open, good things happen to them and things work out well in the end.
What was the best career advice you got along the way?
Always put forward a solution. I learned that in my very first job in the civil service. I was an administrative officer in the department of Industry Commerce and Energy. You were just in with notions about yourself, but knowing nothing. Any report had to include a recommendation as to what should be done. If you were lucky, your recommendation might reach the top brass but regardless, you had to propose a solution.  I can't stand it when a lawyer writes to a client to say, "There's the problem and I am warning you!"  That's not problem solving; that's problem finding and it is no good to anybody.
Based on your own experience, what are your top career tips?
Solicitors are lawyers, not fee earners so focus on the client, not the fee. Find opportunities to add value to your clients and business will follow. Secondly, identify role models to help guide you along your way.  I have been lucky in that regard, being inspired as a student by Kader Asmal, professionally by Gerry Charlton and Mr Justice William McKechnie and, I would add William Doyle for his enormous courage in consistently embracing new directions for Newbridge Silverware.
How would you define your work style, and how has this evolved over the years?
The common problem now is that we are becoming submerged in email. This hampers everyone's work style.  I try to prioritise.  However the exigencies of the service and the insistence of email make it a constant struggle.  I much prefer to spend time talking to my clients.  Occasionally, I enjoy the bliss of ignoring email for part of the day.  Obviously, I am fortunate to have a good team around me. It is important to delegate efficiently, although I don't know that my team would always agree that I do so.
In terms of managing teams and individuals, what are your insights?
Try to prioritise, to delegate.  I don't necessarily think that I do either very well. Again, you might ask my colleagues!  Above all, recognise what a great job they do.
What about communication and negotiating the typical ups and downs of working life?
It's important not to take oneself too seriously. Appropriate levity goes a long way.  With the written word, keep it simple.  Even a lawyer's eyes glaze over when faced with slabs of text and convoluted thinking. Generally, I find that people respond well to a narrative, an account of what has happened, or what could happen.  Whether you're explaining something to a junior lawyer, client or an audience, if you can tell a story it will enliven and illustrate what you are seeking to impart.
Has networking played an important part in your career?
I heard myself described recently as a 'consummate networker' although I have never thought of myself as such.  My number one rule? Be genuine.  If you are 'the networker' rather than the professional, people see it for what it is.  The key to building client relationships is that you really care about what you do for them.  As a French lawyer friend of mine once said, with all of his Gallic charm, "You have got to love your client".
If you had to choose another career tomorrow, what would it be and why?
May I choose two?  Both involve storytelling.  I would lecture on legal topics as that's something I enjoy enormously and I would moonlight as a tour guide in Ireland. However it would give me equal pleasure to bring Irish people to Sweden and introduce them to what is a most beautiful and sophisticated country.