10 February 2017
Posted by:

Laura Graham

Categories:

Employment and Regulatory, Employment Law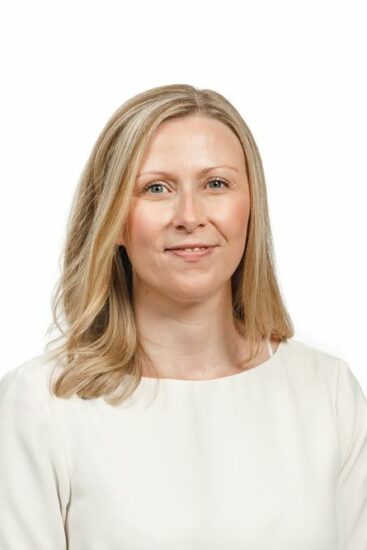 Reddy Charlton represent CEO in successful wrongful dismissal claim
Reddy Charlton recently represented the Plaintiff in a successful wrongful dismissal action against his employer Thomas Crosbie Holdings Limited (TCH), Nerney v Thomas Crosbie Holdings Ltd [2013] IEHC 127. The Plaintiff was the Chief Executive Officer of TCH and was awarded damages for breach of contract in the sum of €103,817.58 by the High Court.
A claim for wrongful dismissal is a claim which seeks damages for breach of contract and is initiated in the civil courts. It differs to a claim for unfair dismissal under the Unfair Dismissals Act 1977, as amended. Unfair dismissal claims are currently heard by a Rights Commissioner or Employment Appeals Tribunal and relate to the fairness or otherwise of the dismissal.
Background
By way of background Mr Nerney owned the Roscommon Herald Newspaper which he sold to TCH in 2004. However following the sale of the newspaper he remained employed by TCH as CEO of the Roscommon Herald. His contract of employment, drafted by Reddy Charlton and the Solicitors for the Defendant, contained a novel clause in relation to the term of his contract and the termination thereof, which was particularly favourable to him. It provided that his employment would commence on a specified date and would be for a period of four years and thereafter would continue for periods of four years unless notice of the employer's intention not to renew the term was served at least 6 months before the expiration of any four year period, unless earlier determined in accordance with other provisions of the contract. Other provisions of the contract dealt with events that would lead to summary dismissal but such events did not occur in this case. Accordingly those provisions were irrelevant.
The most recent four -year term of Mr Nerney's contract commenced in June 2012 and that term would have expired in June 2016. However in July 2012 Mr Nerney was notified of the termination of his employment by reason of redundancy, at which point there were 3 years and 11 months left to run on his contract. TCH sought to terminate his employment by giving 6 months notice.  Furthermore TCH did not notify Mr Nerney of its intention not to renew his contract 6 months prior to the expiry of the four year term. Such notice would have been required to be served in December 2011.
TCH claimed that Mr Nerney's contract had become a contract of indefinite duration pursuant to the Protection of Employees (Fixed- Term Work) Act 2003 ("the 2003 Act"). Accordingly they argued that a term was implied into his contract that it could be terminated on the giving of reasonable notice which it decided was 6 months. Moreover, they argued initially that they were entitled to exercise a statutory entitlement to make Mr Nerney's position redundant.
Mr Nerney's case was that he ought to be compensated in damages in respect of the contractual entitlements he would have received had his contract continued until June 2016 and that statutory redundancy does not negate the terms of the contract of employment. Furthermore in relation to the 2003 Act his case was that he did not come within the definition of a fixed- term employee for the purposes of the 2003 Act because the end of the contract was not determined by an objective condition.
Decision of Laffoy J.
At the hearing TCH conceded that the statutory provisions in respect of redundancy do not negate the terms of the contract of employment.
Mrs Justice Laffoy found that the section of the 2003 Act which TCH sought to rely upon with regard to the renewal of fixed term contracts and their conversion into contracts of indefinite duration did not apply in the circumstances of this case.  She found that only one contract was entered into at the outset and as such the requirements for that section were not satisfied, namely that there must be two or more continuous fixed term contracts.
In relation to the definition of fixed term employee in the 2003 Act she noted that she understood an "objective condition" to be a "condition, without reference to the view or perception or intervention of either party to the contract". However, this did not apply in this case as the termination of the contract depended on the decision and intervention of TCH. Accordingly Mr Nerney could not be considered a fixed term employee for the purpose of the 2003 Act.  TCH's claim that Mr Nerney's contract became a contract of indefinite duration failed.
Mrs Justice Laffoy held that Mr Nerney should be compensated for 2 years remuneration (including pension contributions, bonus and car allowance) after taking into account his prospects for further employment or setting up his own business.
This case serves as a warning to employers to carefully review an employee's contract of employment when considering a termination of employment for any reason.
Should you have any queries on any issues raised in this article or on employment law in general please, contact Laura Graham at lgraham@reddycharlton.ie