12 February 2020
Posted by:

Laura Graham

Categories:

Employment and Regulatory, Employment Law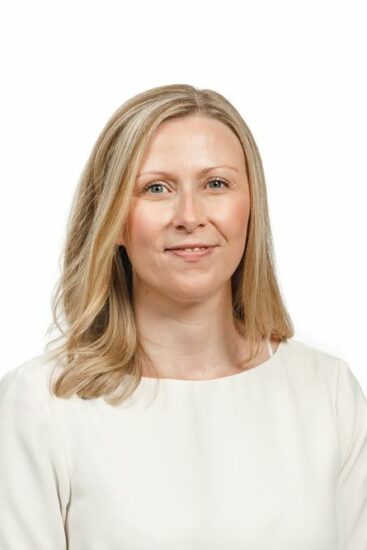 Post-termination restrictions
The issue of post-termination restrictions in employment contracts and executive service agreements has been brought into sharp focus following the High Court's judgment in Ryanair v Bellew.
RYANAIR V BELLEW
Mr Bellew was the chief operations officer ("COO") of Ryanair. During his employment he had signed an addendum to his contract of employment which contained a post-termination restriction which purportedly restricted him, for a period of 12 months after termination, from being:-
"employed, engaged, concerned or interested in any capacity in any business wholly or partly in competition with the Company for air passenger services in any market […]"
In July 2019 he tendered his resignation and advised Ryanair that he had accepted a role as a COO with EasyJet. Ryanair issued High Court proceedings seeking to enforce the post-termination restriction and to prohibit Mr Bellew from commencing employment with EasyJet for a period of 12 months.
While the High Court acknowledged that Ryanair had demonstrated a legitimate interest in seeking to protect valuable confidential information that Mr Bellew had obtained during his employment. However, Allen J questioned whether the restraint went further than was necessary to protect Ryanair's legitimate interests. Whilst on the one hand he had no issue with the time constraint being 12 months, he held that this legitimate interest only extended to airlines with which Ryanair was in competition with in the low cost or law fare sector. The High Court held that Ryanair's interest did not extend to all airlines, including those operating in the flag or high cost sector.
The post-termination restriction, as drafted, sought to restrain Mr Bellew from taking up any position with any airline "in any market". This restriction was too wide and therefore was held to be void and unenforceable as a restraint of trade.
WHAT FACTORS NEED TO BE CONSIDERED FOR ENFORCEABILITY?
It is important for employers to be aware that post-termination restrictions or restrictive covenants are generally unenforceable at common law. However, such clauses may be held to be enforceable if they:-
1. protect a legitimate business interest;
2. are no wider than reasonably necessary for the protection of that interest, and
3. the restraint is reasonable between the parties and in the public interest.
Reasonableness of the restraint relates, in particular to the:
1. conduct to be restricted;
2. duration of the restriction; and
3. The geographical scope of any restriction.
The burden of proving reasonableness lies with the employer. The effectiveness of restrictive covenants lies in striking a fine balance between the right of employers to protect their commercial interests and the right of departing employees to use their skills to earn a livelihood.
TYPES OF CONDUCT TO BE RESTRICTED
1. Non – Competition Restriction
1.1. A non-compete clause seeks to prevent a former employee from joining a rival employer for a defined period after termination. These clauses are generally harder to enforce than other types of post-termination restrictions, such as non-solicitation clauses.
1.2. The restricted conduct or activity must relate to the conduct or activity that the employee engaged in, or in some cases, was exposed to, while working with the employer and should not be any wider in scope.
1.3. In Ryanair v Bellew, Ryanair was seeking to enforce a non-competition clause. The clause was held to be unenforceable because the scope of the clause sought to restrict Mr Bellew from taking up employment with airlines with which Ryanair was not in competition. The clause was drafted too widely to be enforceable.
2. Non – Dealing Restriction
2.1. A non-dealing with covenant restricts the provision of goods or supply of services to clients or customers of the employer post-termination. Such a clause would mean that a former employee could take no active steps to provide goods or to supply services to a customer or a client – even where the customer approaches the ex-employee.
2.2. The advantage of a non-dealing covenant for an employer is that the employer does not need to prove solicitation. However, the restriction not only affects the rights of the employee but can also affect third parties so the courts are cautious about upholding such clauses.
2.3. Enforcement may be more likely if the employer can establish a substantial personal connection between the employee and the client or customers of the employer and where the business scenario is such that overt solicitation is not necessary for the employer to be exposed to significant loss of business.
3. Non – Solicitation
Solicitation usually refers to an ex-employee actively contacting a customer or client of the former employer or making an initial approach, with a view to obtaining their business. In some circumstances it may include a scenario where the customer or client made the first move. Even if such a scenario is not included under this clause, it is likely to be included under a non-dealing covenant.
4. Restrictions on Poaching Staff
4.1. Preventing a former employee from soliciting other employees may protect the employer's legitimate interest in the stability of its workforce.
4.2. In drafting these clauses, regard should be had to how long after termination the employee's influence over other employees will continue and the scope and class of employees over which such influence will exist.
DURATION OF RESTRICTION
The courts balance the need of employers to take necessary steps to protect the goodwill of the business and the reasonableness of the restrictions sought to be imposed on the employee.
GEOGRAPHICAL SCOPE OF RESTRICTION
Geographical restrictions prevent an employee from carrying out activities in a specified area. The geographical limit must be reasonable, appropriate and necessary to protect the employer's proprietary interest.
Generally the larger the restricted area, the more difficult it will be to justify it.
Geographical restrictions are less common nowadays, as many businesses are less reliant on a physical presence with an increasing emphasis on doing business online.
KEY TAKEAWAYS
1. Bespoke drafting of post termination restrictions is required. A template provision applicable to all employees is unlikely to be enforceable.
2. The reasonableness of such clauses is assessed by reference to the time at which it was entered into. For example an unenforceable non-compete clause in a trainee contract of employment cannot become enforceable by reason of the promotion of the employee subsequently. Post termination restrictions must be reviewed and revised as the employee's career progresses.
3. Consideration is necessary. If an employee is promoted, given a pay rise and is subsequently asked to sign a post-termination restriction, the enforceability of such a clause may be questioned as there was no consideration for the employee signing up to the clause.
For further information on this topic, please contact Laura Graham at lgraham@reddycharlton.ie