27 January 2019
Posted by:

Laura Graham

Categories:

Commercial Litigation, Employment Law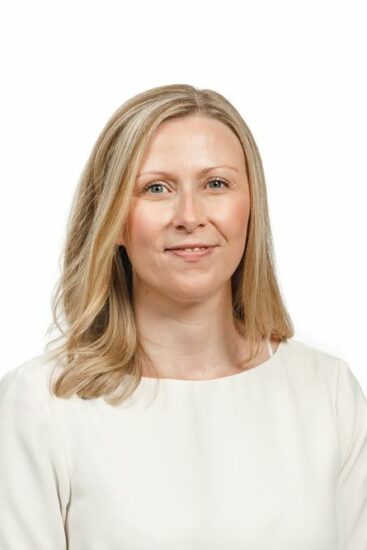 Let's Talk – The Mediation Act 2017
The Mediation Act 2017 ("the Act") commenced on 1 January 2018 and contains a number of changes that directly affect the area of litigation and dispute resolution.
Under the Act, it is now obligatory for solicitors to advise clients to consider mediation as a means of attempting to resolve civil disputes. The Courts must be satisfied that mediation has been considered by potential litigants and the parties need to provide confirmation by way of a statutory declaration made by the solicitor that they have done so. If a party to litigation fails to reasonably engage in mediation, this may result in the imposition of sanctions by way of a costs order against that party.
Why is mediation recommended?
Mediation is a voluntary, collaborative process that offers parties the opportunity to resolve issues with a neutral third party without resorting to adversarial and costly litigation. The mediator and the parties concerned will agree and sign an "agreement to mediate" before the commencement of the mediation. If an agreement is reached as a result of the mediation, this may be recorded in a legally binding agreement. A court may enforce the terms of a mediation agreement. Should mediation fail, this will not impact on either party's right to proceed to litigation. Excluding some limited exceptions (including where it is necessary in order to implement or enforce a mediation settlement), all communications, records and notes relating to mediation are confidential and shall not be disclosed in any proceedings before a court. This may be useful in matters of a confidential nature where parties may not want sensitive details of a case being heard in court.
Role of the Solicitor
In advance of issuing proceedings under the Act, solicitors are now required to do the following:-
Advise the client to consider mediation as a means of attempting to resolve the dispute;
Provide the client with information in respect of mediation services, including the names and addresses of persons who provide mediation services;
Provide the client with information about the benefits of resolving the dispute otherwise than by way of court proceedings;
Advise the client that mediation is voluntary and may not always be an appropriate means of resolving the dispute. There may be certain disputes which are not amenable to mediation;
Advise the client in relation to the enforceability of mediation settlements as set out in the Act;
Explain to the client that a solicitor is obliged to provide a statutory declaration that the client has been advised of the above and also to inform them of the effect of the failure to provide this declaration.
Requirement to furnish a Statutory Declaration
A solicitor is obliged to provide this advice to their client prior to instigating litigation proceedings. Solicitors are then required to swear a statutory declaration confirming that they have provided these advices to their clients. Failure to furnish the Court with this declaration will result in the proceedings being adjourned until the requirement is complied with.
Scope of the Act
The Act does apply to arbitration, proceedings in the High Court by way of judicial review or of seeking leave to apply for judicial review, and proceedings against the State in respect of alleged infringements of the fundamental rights and freedoms of a person. The Act also expressly excludes disputes that are being investigated or mediated by the Workplace Relations Commission.
Conclusions
This Act is a positive development in contentious matters. It promotes voluntary, collaborative agreement between parties and can save considerable time and expense when compared to costly court proceedings. The obligation on solicitors to declare that they have advised clients of mediation can only encourage more disputes to be resolved this way.
Michael Hegarty of Reddy Charlton Solicitors is an Accredited CEDR Mediator.
For further information please contact Paula Quinn at lgraham@reddycharlton.ie or Michael Hegarty at mhegarty@reddycharlton.ie.