19 June 2019
Posted by:

Laura Graham

Categories:

Employment and Regulatory, Employment Law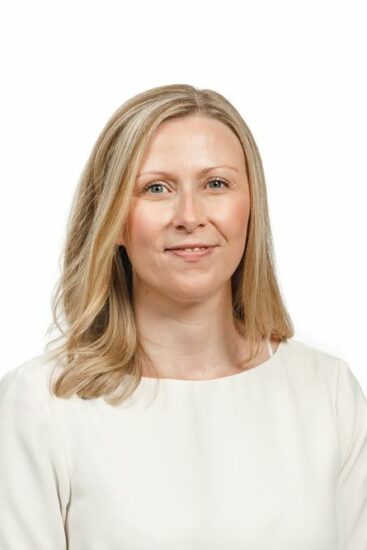 Legal pitfalls in conducting an interview
Under the Employment Equality Acts 1998 to 2015 ('the Acts'), interview candidates are protected against discrimination during the recruitment and selection process.
Interview candidates can make a data access request, requesting access to any personal data held about them. That personal data may include notes made during the interview and selection process.
Employment Equality Legislation
The Acts prohibit direct and indirect discrimination on any of the 9 protected grounds.
Under the Acts, the interview candidate is only required to raise an inference of discrimination and the burden then shifts to the employer to disprove the allegation of discrimination.
If it is established that an interview candidate was unsuccessful at interview because of any of the 9 discriminatory grounds, he or she can be awarded:-
Up to €13,000 if he or she is an external candidate; or
Up to two years remuneration if he or she is an internal candidate (i.e. a current employee).
If the discrimination relates to gender, including pregnancy related discrimination and is brought in the circuit court, there is no cap to the compensation that may be awarded.
A badly conducted interview or a selection process which does not conform to good practice can be vulnerable to a claim of discrimination.
An illustrative case is that of Dave Barry v Solas1. In this case Solas, a State training body, was held to have discriminated against Mr Barry, who was asked at an interview whether he should "be taking it easier" at his age. Mr Barry was awarded €20,000 after the former Equality Tribunal concluded that he was asked a question that was discriminatory on the basis of his age.
Assessment Criteria Notes
Where there is a lack of transparency and unclear criteria, an inference of discrimination on any of the nine protected grounds can arise. A lack of interview notes or clear criteria and a mechanism whereby marks will be allocated under different and clear headings, makes it very difficult, if not impossible, for a respondent employer to stand over an interview or selection process.
Meehan v Leitrim County Council2 demonstrates the importance of retaining interview notes. In this case the complainant was significantly more qualified than the individual who was successful for the position. The Council claimed that the successful candidate performed better at interview stage and was selected on that basis. However as the Council did not keep any record of the interviews, it was unable to rebut the presumption that age discrimination had occurred.

Misrepresentation
Misrepresentation is an untrue statement of fact which induced the party to enter into the contract. Care should be taken by employers in setting out the conditions of employment and the description of the new position to avoid claims of misrepresentation. If an interviewer makes an inaccurate representation to a candidate and that information results in the candidate taking the job and subsequently suffering a loss, the employer could face liability
Carey v Independent Newspapers (Ireland) Ltd3, is an example of a successful misrepresentation and breach of warranty claim. Ms Carey had childcare commitments and made it clear to the editor of the newspaper that she could not take the job offered unless these were facilitated. These conditions were initially agreed to however after a change in editor, Ms Carey employment was terminated as she was not available in the office between 7.30-9.00am. Ms Carey was awarded €52,266 as the court held that the pre-contract representations formed part of her contract of employment.

DOS
✔
Check if there is a equal opportunities or recruitment policy in place that should be followed.
✔
Read the CVs and/or application forms in advance.
✔
Agree objective assessment criteria and a structured marking system in advance.
✔
Prepare questions in advance of the interview identifying important aspects of the role:-

Questions should be relevant and appropriate for the job requirements;
Questions should be open and encourage discussion rather than closed questions which elicit a "yes" or "no" answer.

✔
Ask all candidates the same questions and score their answers consistently. (Supplementary questions can be asked to clarify or explore a candidate's answer.)
Treat all candidates the same.
✔
Brief panel members about their roles in the interview and agree who will ask which questions.
✔
Consider questions that the candidates are likely to ask, and prepare responses.
✔
Make arrangements for reasonable adjustments to be made in the conduct of the interview if it is known that a candidate has a disability.
✔
Retain notes of candidates' answers and interview panel impressions of the candidate.
✔
Retain notes of decisions reached and reasons for those decisions as these will be important in the event of a candidate querying the selection decision, bearing in mind that the candidate may have access to such notes if a data access request is made.
✔
Agree the process for notifying candidates the results of the interview.
DON'TS

x
Ask any questions that might appear discriminatory on any of the nine discriminatory grounds. The nine discriminatory ground are:-

gender
civil status
family status
age disability
sexual orientation
race
religion
membership of the Traveller community

x
Note anything that could be considered discriminatory e.g. "long period of sick leave" or "has a child" as it could raise inferences of discrimination.
x
Ask questions that are not relevant to the requirements of the job.
x
Engage in informal conversation, for the purpose of putting the candidate at ease, that may inadvertently lead into any of the 9 discriminatory grounds.
x
Ask a candidate his or her age or whether a candidate can work with the latest technology at a particular speed.
x
Make assumptions about the candidate's personal life or preferences on discriminatory grounds.
x
Make any specific promises about the job that the company cannot keep as they may be binding and lead to a claim for damages or breach of contract and/or misrepresentation.
x
Prohibit employing someone with a disability without assessing whether the company can reasonably accommodate that person to do the role.
TIPS
If a candidate volunteers personal information related to any of the protected grounds, the panel should take care to avoid it influencing their decision.
If a member of the interview panel asks an inappropriate question then the chair should intervene and tell the candidate that they do not need to answer it.
For further information on this topic, please contact Laura Graham at lgraham@reddycharlton.ie.
1 DEC-E2017-086
2 DEC-E2006-014
3 ([2003] IEHC 67)