5 July 2019
Posted by:

Roisin Bennett

Categories:

Landlord and Tenant, Property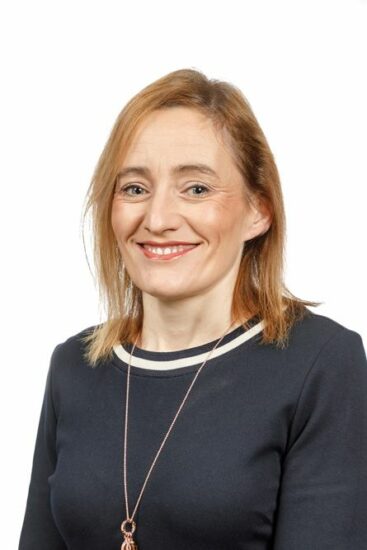 Landlords – Important changes to residential lettings
The Residential Tenancies (Amendment) Act 2019 has introduced significant changes for landlords in dealing with residential tenancies. Included are increased notice periods on termination, increased enforcement options and penalties for the Residential Tenancy Board (RTB) together with restrictions on short term lettings and changes to management of student accommodation. Not all sections have commenced as yet, see details below.
Notice of Termination by Landlords
Effective from 4 June 2019, the periods of notice which a landlord is obliged to give have been significantly increased as follows:-

| | | |
| --- | --- | --- |
| Duration of Tenancy | Previous Notice Period | New Notice Period |
| Less than 6 months | 28 days | 28 days |
| 6 months or more but less than 1 year | 35 days | 90 days |
| 1 year or more but less than 2 years | 42 days | 120 days |
| 2 years or more but less than 3 years | 56 days | 120 days |
| 3 years or more but less than 4 years | 84 days | 180 days |
| 4 years or more but less than 5 years | 112 days | 180 days |
| 5 years or more but less than 6 years | 140 days | 180 days |
| 6 years or more but less than 7 years | 168 days | 180 days |
| 7 years or more but less than 8 years | 196 days | 196 days |
| 8 years or more | 224 days | 224 days |

The landlord is also required to send a copy of the Termination Notice to the RTB no later than 20 days after the expiration of the notice period.

Termination Grounds (effective from 4 June 2019)


Termination Grounds
Requirements
For reason of a sale

Landlord must enter into a Contract for Sale of the relevant property within 9 months of the termination date (this was extended from a period of 3 months).
If the landlord does not do so the landlord must offer the property back to the former tenant.

Occupation by Landlord or Landlord's Family Member

If landlord or family member vacates within one year of termination date (was 6 months) landlord must re offer to the former tenant.

Substantial Refurbishment

Notice must contain or be accompanied with a certificate in writing from an architect or surveyor confirming that for health and safety reasons the works cannot be carried out while the premises is occupied and that such risk is likely to exist for a period of no less than three weeks.
Landlord must offer the property back to the original tenant on completion of the works.

Change of Use

Restriction on Lettings within the Rent Pressure Zone (RPZ)
Exemptions from rent restrictions in RPZ areas have been curtailed as follows:-

Properties not let within the previous two years
Rent restrictions will not apply when the rent is first set but will apply to any subsequent setting of the rent.
Substantial change to the nature of the accommodation
The Act set out a definition of what constitutes a substantial change in the nature of accommodation provided that landlords must satisfy in order to qualify for an exemption from RPZ restrictions.
In order to qualify for "substantial change" the change must involve either:-

a permanent extension to the dwelling increasing the floor area by at least 25%;
an improvement in the BER rating of the property by seven or more ratings;
at least three of the following:– a permanent alteration to the internal layout;- an adaption for use and access by persons with a disability;- a permanent increase in the number of rooms;

– an improvement in the BER rating by three or more ratings where the BER is D1 or lower; or

– an improvement in the BER by two or more ratings where the BER is C3 or higher.

If a landlord is relying upon an exemption from RPZ rent restrictions then notice of this must be served on the RTB within one month of setting the new rent and all supporting documentation provided to RTB.

Rent Reviews
The provisions of the legislation which restrict rent reviews to every two years outside RPZs has been extended to 31 December 2021 (had been due to expire in 2019).
Investigative Powers of RTB
The Act provides for new powers for the RTB to carry out investigations, conduct oral hearings and impose sanctions on the landlords for improper conduct. Sanctions for improper conduct include financial penalty of up to €15,000 to the RTB, payment of costs of up to €15,000 and/or a written caution to the landlord. This section is effective from 1 July 2019.
RTB Registration and Fees
A new annual registration requirement has been provided for. Landlords will be required to register properties on the commencement of a tenancy and annually during the term of a tenancy. The fees applicable will be €40 on commencement and €40 annually thereafter. Other provisions apply in the case of multiple registrations at the same property. This section is due for commencement in early 2020.
Student Accommodation
RTB legislation will apply to student accommodation once the purpose of the person residing there serves the purpose of providing student accommodation. The definition of dwelling captures communal/co-living schemes where a bedroom only is let or licensed to a student and there are communal kitchen facilities. Part 4 security of tenure provisions and a number of the provisions in relation to sub-lettings will not apply to student accommodation. These provisions are awaiting commencement.
Short Term Lettings
The Act provides for new rules to regulate short term lettings in RPZs. Such a letting would be classified as a change of use under the Planning Acts and require planning permission. This section is effective from 1 July 2019.
New Rent Pressure Zones
19 new locations have been designated as RPZs across 11 counties and include all of counties Meath and Louth as well as Limerick's metropolitan area.
If you have any queries in relation to a residential tenancy matter please contact Roisin Bennett at rbennett@reddycharlton.ir or any member of our property team.