3 August 2021
Posted by:

Siobhán Lafferty

Categories:

Employment and Regulatory, Employment Law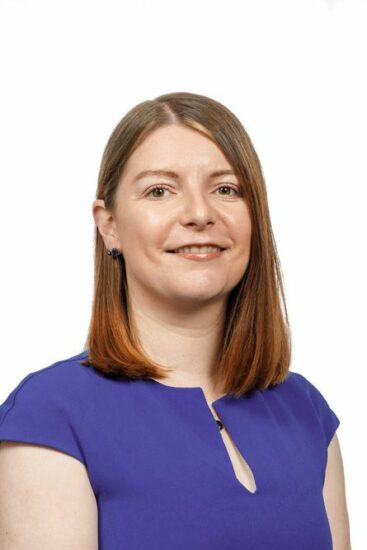 Irish university ordered to pay €27,500 to former employee for victimisation / ADJ-00020428
A former foundation programme coordinator has been awarded €27,500 in compensation by the Workplace Relations Commission (WRC) in respect of her complaint of victimisation against Dublin City University (DCU).
Ms Rene O'Reilly commenced employment in DCU in November 2017.  She was employed under a 3 year fixed term contract and was told that she would have 3 probation meetings, one in February 2018, one in May 2018 and one in August 2018.
On 24 September 2018 Ms O'Reilly attended a probationary meeting with a staff member to whom she reported ("Mr X").  Ms O'Reilly stated that during this meeting, all aspects of her work were discussed and, other than 2 issues raised, she did not believe there to be any complaints about her work capability.  She stated that there was no indication that she would not successfully complete her probationary period.  Once the meeting had concluded, Ms O'Reilly stated that a comment was made by Mr X which related to an abstract painting on an office wall.  The precise wording of the comment has not been publicly disclosed however Ms O'Reilly claims that it was 'inappropriate and sexually explicit'.
On 1 October 2018, following alleged incidents of disrespectful and improper conduct by Mr X, Ms O'Reilly made a complaint of harassment to her new line manager.  She did not make a claim of sexual harassment at this time.
Ms O'Reilly was then unexpectedly invited to a further probationary meeting with Mr X on 2 October 2018.  At this meeting, a series of performance issues were raised.  She received a letter the following day stating that failure to improve her performance may result in her failing her probation period.  Another probationary meeting was scheduled for 24 October 2018.
On 5 October 2018, following advice from a union representative, Ms O'Reilly sought a meeting with the Employee Relations Manager in order to raise complaints of harassment and improper conduct by Mr X, along with concerns relating to how the meeting of 2 October 2018 was conducted.  This meeting was held on 22 October 2018 during which she raised complaints of bullying, harassment and improper conduct against Mr X.  She also officially reported his comment of 24 September 2018 and cited this to be sexual harassment.  She requested that Mr X be replaced for her probationary meeting on 24 October 2018 and that it be deferred until her complaints were investigated.
Ms O'Reilly sent her complaints in writing to the HR manager on 26 October 2018.
DCU acceded to the request that Mr X be replaced for the probationary meeting but refused to defer it to a later date.  The meeting took place on 24 October 2018.  A report was read outlining performance issues and Ms O'Reilly was told that it would be recommended that she did not pass her probation.  This was confirmed in writing and she was notified of her dismissal on 5 November 2018, 2 weeks after she had raised her formal complaints.
Following her dismissal, Ms O'Reilly submitted 10 claims to the WRC, including claims for victimisation, sexual harassment, discrimination and dismissal on the grounds of gender. She was only successful in her claim for victimisation under the Employment Equality Acts.  The WRC was required to examine the evidence to assess whether Ms O'Reilly was subjected to adverse treatment, despite finding that she had not been harassed on the grounds of gender.  In taking the sequence of events leading up to Ms O'Reilly's dismissal into account, the adjudicator found a number of instances in which adverse treatment could be inferred and therefore held that Ms O'Reilly had been victimised pursuant to section 74(2) of the Employment Equality Acts.
In deciding the amount of compensation to award, the WRC adjudicator took into account Ms O'Reilly's evidence that her reputation was ruined as a result of the dismissal which in turn caused her to be unemployed for a year resulting in the loss of her home.  DCU were ordered to pay a sum of €27,500 in compensation to Ms O'Reilly for the distress caused to her as a result of the victimisation suffered.
While Ms O'Reilly's claim for sexual harassment was found to be a prima facie case, DCU were able to successfully rebut this by way of having policies and procedures in place to prevent workplace harassment.
This illustrates the importance for employers of having policies and procedures in place.  Time should be taken when drafting clear policies to ensure that both the employer and employee are capable of following the procedures.  Having policies alone will not in itself provide a defence to employment claims.  It is essential that employers follow the procedures laid out in their policies and in doing so will have a strong argument in defending any such claims.
For further information on this topic, please contact Siobhán Lafferty at slafferty@reddycharlton.ie