3 November 2022
Posted by:

Laura Graham

Categories:

Employment and Regulatory, Employment Law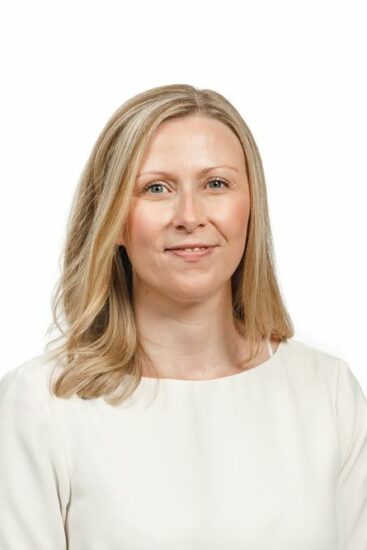 HYBRID WORKING – HERE TO STAY
The pandemic has changed the way we work.  With government mandated directions to stay at home, most office based workers were required to work from home full time during the emergency period.
Now that the emergency period is over, employers are struggling to get employees to return to the office full time.  The majority of employees prefer to split their working time between a remote location (usually home) and the workplace.  This type of working arrangement is most commonly known as hybrid working, but is also referred to as agile working, blended working or split-working.
In response to market demand, many employers have implemented hybrid working for employees with roles suitable for hybrid working.  There is a general recognition that failure to offer hybrid working may result in increased employee turnover and limitations on the ability to attract and retain talent in the future.  This is reflected in the 2022 National Remote Working in Ireland Employee Survey ("the National Remote Working Survey") which found that, of employees surveyed who changed employer since the pandemic, 47% said remote working was a key factor in their decision.
In most workplaces, hybrid working has been introduced organically, as a middle ground between fully remote working and office based working.  If hybrid working has been introduced, employers might want to consider putting some structure around it to clarify the arrangement and to prevent issues arising.  A hybrid working policy can set out the parameters and rules for hybrid working.
WHAT SHOULD BE INCLUDED IN A HYBRID WORKING POLICY?
1. What hybrid working means
Given that hybrid working is a relatively new phrase, the policy should specify that hybrid working is a flexible working arrangement which allows an employee to split working time between the workplace and home, or some other agreed remote working location.
2. Discretionary versus contractual
Employers might also want to include that the hybrid working arrangement is discretionary reserving the right to terminate the hybrid working arrangement if, for example, the needs of the business change, the employee's role changes and is no longer suitable for hybrid working or if there are performance concerns.
If a hybrid working arrangement has subsisted since the end of the emergency period employees may argue that it has become an implied contractual term and is no longer discretionary.  However, there may be discretionary elements to the arrangement such as specific days that employees must attend the workplace.
3. Identify the proportion of time that employees must spend in the workplace
Employers will generally identify a minimum numbers of days that an employee must work in the workplace.  The National Remote Working Survey found that, of the confirmed hybrid working patterns:-
• 36% of employers required employees to work 2 days on site;
• 24% of employers required employees to work 3 days on site;
• 17% of employers required employees to work 1 day on site;
• 3% of employers required employees to work 4 days on site with the remaining arrangements falling within the "other" category.
Employers can incorporate a degree of flexibility for team managers to decide the dates and times that their teams must work from the workplace.
The policy may also include that hybrid working arrangements are subject to a requirement for the employee to attend the workplace on reasonable notice to facilitate meetings, attend training or for other business requirements.
4. Identify situations where hybrid working is likely to be refused
Roles should be identified that are not suitable for hybrid working.  Examples should be provided, such as roles which involve interacting with the public or roles where particular equipment is needed that is only available in the workplace.
It should also specify circumstances in which hybrid working is unlikely to be agreed, such as employees who need training (e.g. probationary employees) or need to supervise other employees, unsatisfactory performance or a disciplinary record such as a warning.
5. Remote Working Location
The remote working location will need to be agreed between the employer and the employee.  Employees should be required to seek consent to change their agreed remote working location and in some circumstances, an employer may want to specify that the employee's remote working location is within a certain distance from the workplace, should they need to attend at short notice.
Requests for remote working abroad should also be addressed.  There are a number of factors that employers need to take into consideration for such requests such as the governing employment law, jurisdiction, taxation, insurance, health and safety, data protection and management.  Remote working generally won't be covered by the hybrid working policy, but it should be made clear how such requests are addressed.
6. Health and Safety
Employees and employers have the same health and safety responsibilities irrespective of whether employees are working from home.  Employees should be required to take reasonable care of their own health and safety and employers should retain the right to conduct a safety risk assessment on the remote working location to comply with their obligations.  That risk assessment can be carried out remotely or by arranging a visit to the remote location depending on the type of work that the employee does.
Employees should also be required to raise any health and safety concerns with the employer as and when they arise, including in respect of working patters and level of work.
7. Insurance
The party responsible for insuring equipment against fire, theft, loss or damage should be specified. Employees will most likely assume this is covered by the employer's policy, but if this is not the case, it needs to be clarified.
Employers should notify their insurers if employees are permitted to work from home.  They need to understand how their employer's liability policy will operate in the event of an employee having an accident while working from home.
A German Court ruled that an employee who slipped and broke his back while working from home was covered by the employers' liability policy as he was technically commuting.
In that case, the employee in question was coming down a spiral staircase from his bedroom to his home office when he slipped and broke his back. Initially, the employer's insurance refused to cover the claim.  The claim ultimately went before the German Federal Court, which held that the trip from the bedroom to the home office was the first morning journey and was therefore an insured work route and covered by the employer's insurance policy.
Information should be provided as to who to contact or notify if an accident occurs while the employee is working from home so that the relevant insurer can be notified.
Employees should also check the terms of their home insurance/content insurance, mortgage, lease or rental agreement to check whether working from home requires consent or approval prior to commencing such an arrangement.
8. Equipment and workspace
The equipment provided by the employer to facilitate hybrid working should be specified. It should identify whether the equipment is limited to computer equipment or includes a suite of office furniture for example.
The policy should also identify who is responsible for costs (such as broadband, telephone, heating) associated with the employee working from home.
Employees should be required to ensure that they have a suitable workspace and adequate lighting to carry out their work.  They should also be required to inform the employer if they have a disability that may require specific equipment to accommodate them in doing their roles.
9. Data Security/ Confidentiality
Specific training should be provided for hybrid workers on data security and confidentiality, while working remotely.
The hybrid working policy might include requirements around password protection, software security, communication protocols (calls, emails, messages sent using designated programmes), security in relation to the environment the employee is working in (confidential phone calls, screen visibility), internet connectivity (wireless network security), document security/document disposal, keeping confidential information secure while travelling to and from work and the process of a reporting a data breach to a designated person/position.
An employer, as a data controller should consider whether you need to conduct a data protection impact assessment (DPIA) which is a risk assessment in relation to the employee's remote working location regarding data processing.
Employees should also be reminded that existing policies continue to apply while working from home such as IT & Communications Policy, a GDPR & Employee Privacy Policy or a Social Media Policy amongst others.  It should also be included that the employee will stay up to date and attend any training required that the employer deems relevant to data security and confidentiality.
10. Misconduct
The employer should include a misconduct clause in the instance of a breach.  This clause should state that a breach of any of the rules within the policy may result in disciplinary action being taken against the employee in accordance with the employer's disciplinary procedure which may result in sanctions being imposed up to and including dismissal.
11. Termination of the hybrid working arrangement
Finally, the employer will want to reserve the right to terminate the hybrid working arrangement in certain circumstances.  The employee may also wish to terminate the arrangement and return to working in the office full time.  The notice to be given on either side to terminate the arrangement should be specified.
DO WE NEED TO CHANGE OUR CONTRACTS OF EMPLOYMENT?
Under the Terms of Employment (Information) Act and the Employment (Miscellaneous Provisions) Act, an employer is required to issue its employees with a statement of terms and conditions of employment, including the employees' place of work.
The level of amendment required to the place of work clause in a contract, will depend on what the contract says.  If the contract provides that "the main place of work" is the workplace and a hybrid working policy is being introduced which allows for 2 days working from home, the contract would not necessarily need updating as the main place of work is still the workplace.
However, if the contract provides that the place of work is the workplace and a business is introducing a hybrid working policy, the employer might want to issue a letter to the employee confirming that their application for hybrid working has been successful, is subject to the hybrid working policy and the place of work clause in their contract of employment is amended to provide that they can work from home subject to the provisions of hybrid working policy.
WHAT ABOUT THE RIGHT TO REQUEST REMOTE WORKING?
As of 2022, the draft scheme of the Right to Request Remote Working Bill was introduced.  The Bill has not been finalised and is not yet law.
The Bill does not give employees the express or implied right to work remotely, but does give employees the right request remote working.
To submit a request, employees must have 26 weeks' continuous service with the employer.  The Bill sets out a prescribed process that must be followed and includes a non-exhaustive list of the business grounds upon which employers may decline such requests.
Under the Bill, an employer is required to maintain a written remote work policy.  Failure to have such a policy and to bring it to the attention of employees will be an offence. The policy will be required to specify:-
• How requests for remote working will be managed;
• The timeframe in which they will be managed; and
• Any specific conditions that will apply to remote working generally within the business.
EMPLOYEE ENGAGEMENT
Communication and meaningful engagement with employees from an early stage will assist in drafting and implementing a hybrid working policy.  It is crucial that employees participate in shaping the terms of the policy so that there is a consensus on what will work for the organisation and its employees.
When the Bill is finalised and becomes law, the hybrid working policy can be reviewed and updated.  Having the foundation of an agreed and well -oiled arrangement will make the implementation of the requirements of the Bill, when law, all the easier.
For further information on this topic, please contact Laura Graham at lgraham@reddycharlton.ie