1 October 2021
Posted by:

Roisin Bennett

Categories:

Property, Residential and Mixed Use Developments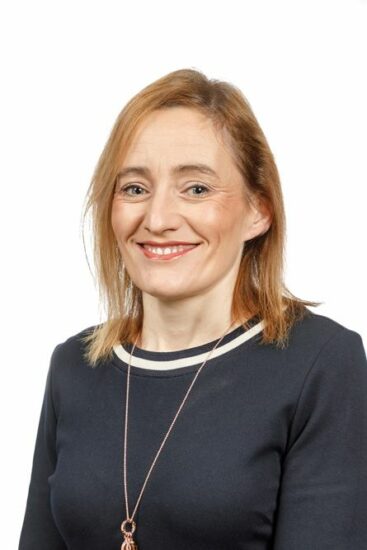 Housing for All – a new housing plan for Ireland
Housing for All is the Government's plan to increase the supply of housing to an average of 33,000 per year over the next decade.  The plan provides for an optimal mix of social, affordable and private housing for sale and rent.  These measures are supported by over €4 billion in guaranteed State funding every year, the highest ever level of Government investment in building social and affordable housing.  The plan also includes measures to support availability of the land, workforce, funding and capacity to enable both the public and private sectors to meet the targets.
Supporting Home Ownership & Increasing Affordability
Affordability and the chance to own a home is at the heart of the Governments housing policy. Currently, Ireland has an insufficient housing supply and too narrow a range of options for those who are experiencing difficulty in buying or renting a home.  The pathway in Housing for All has a number of significant measure aimed at people who are currently unable to meet their housing needs but whom with the appropriate help, could purchase their own home.  It also looks at various measures to address issues like affordability for those who are renting a home.
Housing for All provides a number of schemes to help first-time buyer's purchase their own home. These schemes aim to support an average of 4,000 households annually and include;
• A new Local Authority led Affordable Purchase scheme that will see Local Authorities plat a central role in the planning and provision of affordable homes on public lands;
• A new First Home affordable purchase shared-equity scheme. This scheme, which will be delivered via a partnership between the State and participating banks, is aimed at first time buyers needing support to purchase new-build homes in private developments.
Housing for All introduces 'Cost Rental', a new form of public housing in Ireland.  his is targeted at people who are above the social housing income limits, and who wish to rent or are unable to buy their own home. The Government plans to provide an average of 2,000 Cost Rental Homes per year during the lifespan of the Housing for All Plan.
Eradicating Homelessness, Increasing Social Housing Delivery & Supporting Social Inclusion
The prevalence of homelessness, increasing rents and the restricted options for older people and those with a disability are amongst the most pressing issues in today's society.  The Housing for All pathway has committed to comprehensive measures to support these along with other vulnerable groups.
The Government will work with Local Authorities ti increase the social housing programme so that an average of 9,500 new-build social homes are provided each year under the plan. The Government also intend to reform the system of Differential Rents to ensure tenants pay an equivalent amount regardless of their location.
Increasing New Housing Supply
The Revised National Development Plan will allocate €12 billion of funding to the Department of Housing, Local Government and Heritage over the next 5 years for social and affordable housing measures. To ensure there is sufficient supply across the country, each Local Authority has been given Housing Supply Targets which will be supported by providing additional State lands to the Land Development Authority capable of generating up the 15,000 homes.
Urban Development Zones will be established to deliver a co-ordinated, plan-led approach to the delivery of residential and urban development and to ensure that the costs of the required supporting infrastructure will be known well in advance of developers submitting planning applications for individual sites.
Addressing Vacancy & Efficient Use of Existing Stock
At a time when we face a housing supply shortage, many homes around the country lie vacant. In addition to building new homes, it is imperative that existing vacant houses and apartments are also used.  There is great potential to use existing stock more efficiently,
In this regard, a new Croí Cónaithe (Towns) Fund for servicing sites for new homes in regional towns and villages to support the refurbishment of vacant houses is set to be established. As well as this, the Fair Deal Scheme will be reformed and enable applicants to sell or rent their principle private residence without additional sanction.
Conclusion
By implementing Housing for All, the Government believes it can embed environmental, economic and social sustainability in our housing system for future generations.  The plan encompasses actions through a series of Housing Policy Objectives and represents an ambitious attempt to ensure that the entire sector is reshaped to meet the needs of its people.
For further information on this topic or any related issues please contact any member of our property team: Roisin Bennett rbennett@reddycharlton.ie, Brendan Sharkey bsharkey@reddycharlton.ie, Godfrey Hogan ghogan@reddycharlton.ie