7 April 2020
Posted by:

Elaine McGrath

Categories:

Commercial Law, Company Secretarial and Compliance, Corporate Transactions, Property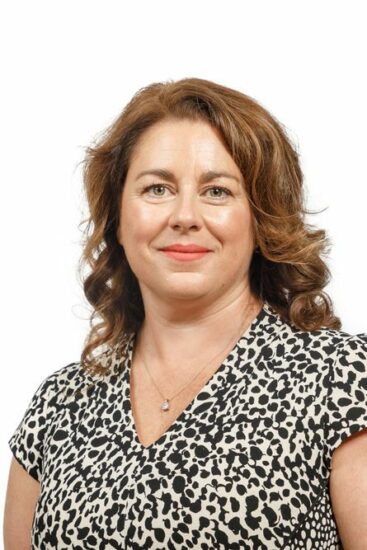 Covid-19 – Use of electronic signatures during the Covid-19 crisis
This note is part of a series that the lawyers of Reddy Charlton will issue on the major legal, personal and business issues that will confront us all during the Covid-19 crisis.
Introduction
The social restrictions being implemented as a result of the Covid-19 virus have meant a radical change in how businesses are conducting their everyday activities and how they are completing transactions with other parties.
Technology has played a huge role in aiding corporate entities to provide continuity of their services and functions and the signing by electronic means of their own corporate governance documentation and agreements with other corporate entities will most likely be a feature of business over the coming months.
This article aims to clarify the circumstances whereby an agreement can be signed with an electronic signature (e-signature) and to outline some instances where an e-signature should not be used.
The position in Ireland
The legal basis for e-signatures in Ireland is set out in the Electronic Commerce Act 2000 (the 'Act') and the EU Electronic Identification and Trust Services for Electronic Transactions in the Internal Market Regulation 2014 (the "eIDAS").
The Act and the eIDAS allows for documents and contracts to be executed using an e-signature and a document shall not be denied legal effect, validity or enforceability on the basis it has been signed electronically.
However, there are certain documents which will have different signing requirements according to different statutory and regulatory stipulations. There are also certain documents which should not be signed electronically under any circumstance and that will be discussed further below.
Consideration must be given to contracts which are required under legislation to be executed in "writing", "signed" or "executed under hand". These terms will have a statutory definition and so it is necessary to consider such definitions.
However, in the recent practice note published by the Law Society it is advised in their view a broad definition is assigned to "writing" and "signed" in Irish legislation. Unless the contract provides otherwise a contract executed using electronic signatures and which may exist solely in electronic form in their view satisfies a statutory requirement for the contract to be in writing and/or signed.
The different types of E-Signature
The eIDAS stipulates three different types of e-signature; Simple e-signature, Advanced e-signature and a Qualified e-signature.
The different classifications of e-signature signify the different levels of assurances against forgery provided by the trust service providers and accordingly the type of e-signature used is dependent on what type of document is being signed.
The Act allows for simple contracts to be completed using simple e-signatures unless there is a regulatory or statutory requirement to do otherwise.
An Advanced e-signature based on a qualified certificate is to be used where the document is required to be witnessed.
The Act provides a mechanism for the execution of documents "under seal", using an Advanced e-signature based on qualified certificate, however the Law Society has advised they are not aware of this provision being relied on in practice as of the date of their most recent practice note on the subject.
The Law Society has advised that until there is some clarity relating to execution under seal electronically, the execution of deeds by an individual appointed under a power of attorney provides a workable solution for companies wishing to execute deeds using an e-signature.
Corporate Governance Documents
The use of a simple e-signature for the signing of corporate resolutions and board minutes will be acceptable where it has been permitted by the company's constitution.
The Companies Registration Office (the 'CRO') have confirmed they have introduced an interim process in relation to the filing of Summary Approval Procedure ('SAP') declarations until the CRO resumes their usual functions.
The new process will allow for the signed SAP declarations and the associated G1 to be scanned and emailed to the CRO as an alternative to sending the documents with the wet ink signature by post.
Restrictions and Exceptions on the use of E-signatures
Consent to use of E-signature
Section 13 of the Act highlights the essential requirement of consent of the counterparty to a contract with regard to the use of e-signatures. The consent to the use of an e-signature must be given prior to the entry of the contract. The consent does not need to be explicit and as such the consent can be inferred or implied. However, the Law Society has advised that best practice remains to obtain express consent where possible.
It must also be considered if there are restrictions contained within the contract itself which would impede execution of the document by way of e-signature.
When dealing with public bodies, electronic signatures can only be used if the public body consents to their use and if the particular IT requirements of that public body have been met provided those requirements have been made public and are objective, transparent, proportionate and non-discriminatory.
Documents which cannot be signed electronically
It is not permissible to execute all types of documents using e-signatures in Ireland. Section 10 of the Act lists documents that must be signed using wet-ink signature:-
• wills, codicils or any other testamentary instruments to which the Succession Act 1965 applies;
• trusts*;
• enduring powers of attorney;
• documents by which interest in land(including a leasehold interest in such property or land) may be created, acquired, disposed of or registered, other than contracts (whether or not under seal) for the creation, acquisition or disposal of such interests;
• affidavits or a statutory or sworn declaration; and
• documents required by the rules, practices or procedures of a court or tribunal.
*Where a prescribed manner of execution of a trust is not provided by the Statute of Frauds or otherwise then trusts in such a scenario are considered as being capable of e-signature.
Conclusion
The valid execution of documents in Ireland by way of e-signature is dependent on a number of issues, which include the type of execution required, any legislative requirements and governing documentation of the company.
It is important that company officers are fully aware of the relevant requirements when executing documents on behalf of a company.
It is also necessary to bear in mind whether the document will need to be filed with any authority or registry such as the CRO or the Property Registry Authority which may insist on a wet-ink signature.
How can Reddy Charlton help?
During this Covid 19 crisis, Reddy Charlton Solicitors are eager to support, encourage and guide your business. If you have any queries or seek further information on the use of e-signatures in your business or any other area of commercial law, please contact Paul Keane at pkeane@reddycharlton.ie or Elaine McGrath at emcgrath@reddycharlton.ie