19 May 2020
Posted by:

Elaine McGrath

Categories:

Commercial Law, Property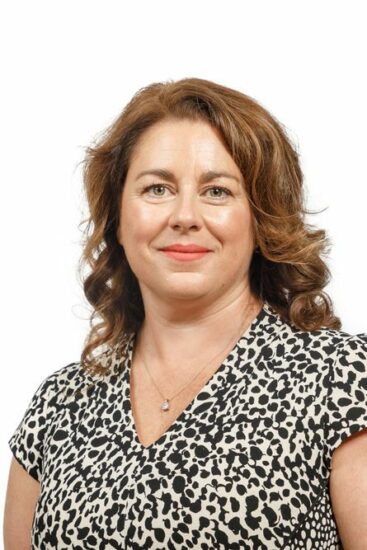 Covid-19 – SBCI Working Capital Scheme
This note is part of a series that the lawyers of Reddy Charlton will issue on the major legal, personal and business issues that will confront us all during the Covid-19 crisis.
The SBCI Covid-19 Working Capital Scheme (the "Scheme") is being offered by three pillar retail banks namely, Allied Irish Bank ("AIB"), Bank of Ireland ("BOI") and Ulster Bank Ireland DAC ("UB"). The Scheme itself has been endorsed nationally by the Department of Business Enterprise and Innovation, the Department of Agriculture Food and the Marine and the InnovFin SME Guarantee Facility. It is also backed by the European Union as part of the 2020 Financial Instruments as a direct response to the global pandemic currently facing businesses.
The Scheme is intended to assist businesses with working capital required to adapt to the Covid-19 crisis.
The Scheme has competitive features including:-
• Loan terms available from 1 – 3 years
• Loan amounts ranging from €25,000 to €1,500,000
• Maximum interest of 4%
• Unsecured loans up to €500,000
Eligible Businesses
The Strategic Banking Corporation of Ireland ("SBCI") outline that the following businesses are eligible to apply:-
"Viable micro, small and medium sized enterprises (SMEs) and Small MidCap enterprises that meet the eligibility criteria.
SMEs are defined by the Standard EU definition [Commission Regulation 2003/361/EC] as enterprises that:
• Have fewer than 250 employees
• Have a turnover of €50 million or less (or €43 million or less on their balance sheet)
• Are independent and autonomous i.e. not part of a wider group of enterprises
• Have less than 25% of their capital held by public bodies
• Is established and operating in the Republic of Ireland
A Small Mid-Cap is an enterprise that is not an SME but has fewer than 500 employees."
Ineligible Businesses
The loan is not available for businesses seeking to refinance or those which are insolvent, have entered into an arrangement with creditors or those who find themselves in financial difficulty. Businesses whose main industries are agriculture or aquaculture are also ineligible for the Scheme.
Application Criteria
Firstly, a business must be able to demonstrate that their business turnover was reduced by 15% or more due to Covid-19 crisis. Secondly, a business must comply with one of the 11 innovation criteria, the SCBI lists the innovation criteria as the following:-
1. "At least 80% of the Scheme Loan will be spent on research and innovation activities associated with your response to the COVID-19 challenge with the remainder on costs necessary to enable such activities;
2. You intend to enter a new product or geographical market, and the required investment is higher than 50% of average annual turnover in the preceding 5 years;
3. You will have registered at least one technology right in the last 24 months and the purpose of the loan is to enable use of this technology right.
4. You are an SME and research and innovation costs represent at least 10% of total operating costs in at least one of the last three years preceding this application, or in the case where there is no financial history, as per current financial statements;
5. You are a Small Mid-Cap and research and innovation costs represent either:-
at least 15% of total operating costs in at least one of the three years preceding this application;
at least 10% per year of total operating costs in the three years preceding this application.
6. You have been awarded a Research and Development or Innovation prize by an EU Institution or EU Body over the last 24 months.
7. You have received a grant, loan or guarantee from a European research and innovation scheme (e.g. Horizon 2020 or FP7) or regional/national research or innovation support scheme in the last three years, and are confirming that the loan is not covering the same expense;
8. You are an early stage SME and have received an investment over the last 24 months from a venture capital investor or business angel;
9. You intend to use the loan to invest in producing, developing or implementing new or substantially improved products, processes or services or production or delivery methods (including business models) that are innovative, and where there is a risk of technological, industrial or business failure as evidenced by an external expert;
10. You are a "fast growing enterprise" operating for less than 12 years with an average annualised employee or turnover growth greater than 20% a year, over a three year period and with ten or more employees at the beginning of that period; and
11. You are operating in a market for less than seven years and research and innovation costs represent at least 5% of total operating costs in at least one of the three years preceding the loan application or in the case of an enterprise (and particularly a startup) without any financial history, according to current financial statements."
Application Process
The application has two stages, the first of which requires a candidate to submit an application to the SCBI for a confirmation of eligibility. The applicant must download and complete the Eligibility Application Form (available from the SCBI website) and submit the completed form along with any supporting documents required in satisfaction of the Innovation criteria to the SCBI.
The application to the SCBI is to prove eligibility for the Scheme itself; it is not loan approval. If the business is eligible for the Scheme the SCBI will issue a confirmation of eligibility letter.
The second stage of the application process requires the candidate to submit an application to their finance provider either AIB, BOI or UL. The application primarily involves completion of the finance provider's own business loan application together with a business plan and the confirmation letter from the SCBI. The approval process is determined by the finance provider's own credit standards.
The application process for the Scheme is two tiered and cumbersome as an application/approval must be sought from two institutions compared to the average loan application.
Additionally, costs associated with the application itself, namely the preparation of the business plan and sourcing any supporting documents must also be considered. Businesses may be able to avail of the €2,500 business continuity grant available from the local enterprise offices which could contribute to costs of seeking assistance from professional advisors in that regard.
During these unprecedented times a Scheme which offers competitive rate, flexible loan terms from reputable finance provider should not be overlooked.
For more information from the noted institutions, please see:-
4. Strategic Corporate Banking Ireland
How can Reddy Charlton help?
During this Covid-19 crisis, Reddy Charlton Solicitors are eager to support, encourage and guide your business. If you have any queries or seek advice on the finance options or any other area of commercial law, please contact Elaine McGrath at emcgrath@reddycharlton.ie, Tom Marren at tmarren@reddycharlton.ie or Paul Keane at pkeane@reddycharlton.ie