17 February 2020
Posted by:

Siobhán Lafferty

Categories:

Employment and Regulatory, Employment Law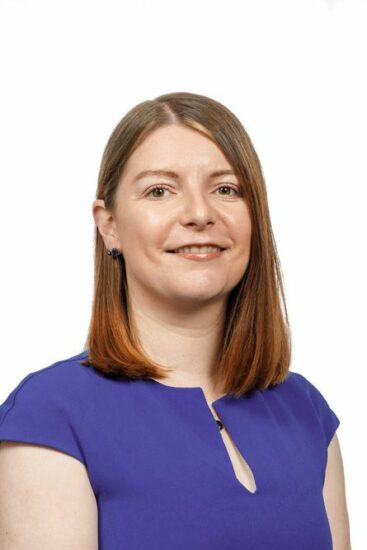 Compulsory Retirement – WRC awards €100,000 in age discrimination case
The recent Workplace Relations Commission ("WRC") decision in the case of Anne Roper v Raidió Teilifis Éireann ("RTE") provides a stark reminder that the issues of mandatory retirement ages and age discrimination are not going away for employers.
Background
In this case, the Complainant, Ms Roper, was an executive producer/director for RTÉ. In September 2017, the Complainant was invited to attend a retirement planning course. This sparked communication between the Complainant and RTÉ's HR team in respect of her retirement.
The Complainant made it clear that she did not wish to retire on her 65th birthday and wished to continue to work on a fixed-term contract. It became apparent that RTÉ did not wish for the Complainant to stay on past her 65th birthday and she therefore engaged with the company's grievance procedure to deal with the matter. Her grievance was not upheld and she was compulsorily retired on her 65th birthday on 9 July 2018.
She proceeded to raise a claim of age discrimination against RTÉ.
Legislative provisions
The Employment Equality Acts 1998 – 2015 (the "Acts") provides, under section 6, that discrimination occurs when a person is treated less favourably than another person is, has been or would be. In this case it was alleged that this was on the basis of age as outlined in section 6(2)(f) of the Acts.
The Acts also provides that it will not be discriminatory to determine a fixed retirement age in certain circumstances. It states at section 34(4) of the Act:-
"Without prejudice to subsection (3), it shall not constitute discrimination on the age ground to fix different ages for the retirement (whether voluntarily or compulsorily) of employees of any class or description of employees if –
(a) it is objectively and reasonably justified by a legitimate aim, and
(b) the means of achieving that aim are appropriate and necessary."
As the issue of age discrimination and retirement ages has become more prevalent, the WRC prepared a Code of Practice on Longer Working (the "Code"). The Code is outlined in the Industrial Relations Act 1990 (Code of Practice on Longer Working)(Declaration) Order 2017 and provides best practice in managing the engagement between employers and employees in the run up to retirement age for employees.
Arguments
RTÉ argued that its objective of having a compulsory retirement age was to ensure intergenerational fairness across the age groups on the basis that in the absence of compulsory retirement, younger employees would be prevented from progressing. It was suggested that this in turn meant that it was more difficult for RTÉ to produce programmes suitable for a younger audience. RTÉ also referred to the fact that intergenerational fairness was one of the examples of an acceptable objective justification which was provided by the Code.
RTÉ also argued that the Complainant was aware that her retirement age was 65 from contractual documentation and that there was no business need to retain the Complainant beyond her 65th birthday.
It was submitted for the Complainant that not only was there no contractual provision stating that her retirement age was 65, but that the staff handbook specifically provides for employees staying on beyond their 65th birthday. It was also argued that RTÉ had not demonstrated that there were objective grounds to justify the Complainant's retirement and that RTÉ had been inconsistent in their application of the requirement to retire at 65.
Decision
The Adjudication Officer ("AO") noted that while there was a normal retirement age in RTÉ of 65, there was a practice whereby some people worked beyond that age, for a variety of reasons.
When it came to the objective justification of intergenerational fairness, the AO stated that she had to be satisfied that the Complainant's retirement contributed to intergenerational fairness in the organisation, as well as being satisfied that it was a legitimate aim and that it was achieved in a way which was appropriate and necessary.
The AO considered that the meaning of intergenerational fairness was allowing younger workers to progress, as outlined in the Code. In this case, following the Complainant's retirement her role was filled internally and one further person was recruited externally. While the AO recognised the positive impact this may have had on the team, she felt that impact was confined to that department and therefore "as a method of achieving intergenerational fairness, it fell considerably short."
Further she noted that compared to others who had been allowed to continue to work beyond 65, the Complainant had been treated less favourably.
The AO viewed that the decision to compulsorily retire the Complainant was disproportionate to the outcome achieved and she did not see that there was a connection between the complainant's retirement and the objective of intergenerational fairness. She awarded the Complainant one year's salary of €100,000.
Key Take Away Points
This case continues to highlight the fact that employers must seriously consider the issue of retirement ages within their organisation. There are some key take aways for employers:-
1. Ensure that any contractual documentation is clear as to what the retirement age is. It is best to avoid reference to pension documents and outline an age to avoid employees saying they were unaware of the retirement age.
2. Whilst considering the objective justification for a retirement age, an employer will need to be able to pay more than lip service to the reason and be able to demonstrate how it achieves the aim sought.
3. Be as consistent as possible. It will be difficult to prove that there is a retirement age which is objectively justifiable if many employees are allowed to stay on beyond their retirement age. Each case should be considered on individual merits but reasons for deviating from the retirement age should always be documented.
It is worth noting that this is not the first case which RTÉ has lost on the grounds of age discrimination. Whilst the broadcaster is thought to be appealing the decision, there is no doubt they will hope that it is their last.
For further information on this topic, please contact Siobhán Lafferty at slafferty@reddycharlton.ie